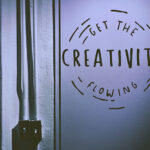 Personal development is a stewardship issue, and we can grow in this area by learning from others
By Graeme Spencer We all know churches and ministries need volunteers to survive—and that is particularly true for media departments. But we also know that working with volunteers can be a challenge—particularly when things are busy. It's tempting to try to not use...
It's easy to get excited about the new mixing console or video wall. But it's the smaller details that can make or break how well your production systems support the ministry long term.
Sign Up for Connections, the Worship Facility Newsletter!