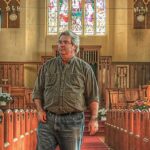 An approach that emphasizes innovative, cost effective solutions over trying to fix every problem with high-end technology.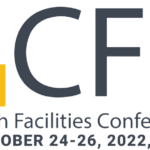 Next month, the Church Facilities Expo (CFX) will feature a special Loudspeaker Demo, sponsored by Live Sound. Held both days of the regular conference and expo, October 25 and 26, the demo will feature loudspeakers from 7 manufacturers, including RCF, Reinkus-Heinz,...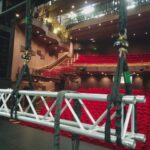 What could be more important than the safety of your congregation, not to mention safeguarding the infrastructure of your Church. We are often not aware of the inherent hazards sitting right on top of our heads when heavy light and sound equipment is suspended above...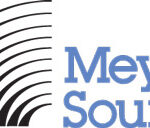 Meyer Sound has announced an expanded presence at CFX 2022, with a complete family of line array and point source worship sound solutions on hand for private auditions in a large demo room (A202) at the Kay Bailey Hutchinson Convention Center in Dallas. Demo sessions...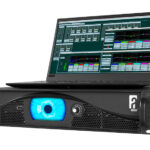 ALControl™ is Alcons' proprietary ALC software program, to control and monitor individual or multiples of Sentinel amplified loudspeaker controllers, that can be accessed from anywhere within a network. The program features full remote configuration and control of a...
Established in 1971, Eun-pa Church has been providing worship services for more than 50 years. The church's current facility was built in 2004 and required renovation after almost 20 years of use, including structural reinforcements to increase safety as well as a new...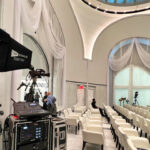 On Monday, July 4, 2022, in a moment both solemn and celebratory, the Saint Nicholas Greek Orthodox Church in Manhattan was re-established in the form of a new structure with a distinctive transparent dome. July 4 was a purposefully fitting date to restore one of the...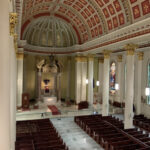 The Cathedral Basilica of the Immaculate Conception in Mobile, Alabama had long struggled with inadequate sound system performance due to the cathedral's high curved ceilings, large stained-glass windows, wooden pews and other acoustically challenging design features....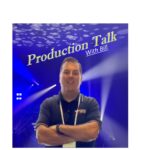 Hi Everyone, and welcome back to Production Talk with Bill. I recently received a lot of questions regarding Facility Sound Systems so I would like to cover a few basics to clear up the most common questions. Coverage By far the most common problem we encounter...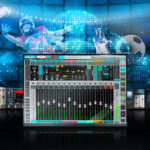 Waves Audio, one of the world's leading developers of professional audio signal processing technologies and plugins, announced support for NDI® (Network Device Interface), the globally standardized video-over-IP technology, with the Waves Cloud MX Audio Mixer, a...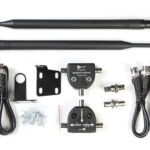 RF Venue, a leading global manufacturer of antenna and RF communications essentials, has introduced the new 2 Channel Remote Antenna Kit. The remote antenna kit contains everything needed to enhance the signal quality of smaller wireless microphone system...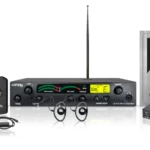 Walnut Street Baptist Church is a small community church located in Newark, New Jersey with a congregation of about 300 members. The congregation is primarily Brazilian-born immigrants who speak Portuguese. The problem was, when the children and grandchildren of the...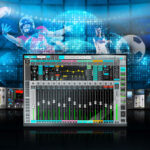 Waves Audio, the world's leading developer of professional audio signal processing technologies and plugins, announces the availability of the Cloud MX Audio Mixer, a 100% cloud-based audio mixer with superior sound quality for cloud broadcast environments. Cloud...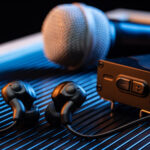 The second-generation ASI Audio 3DME Gen2 Active Ambient Monitoring System consists of Active Ambient earphones with embedded binaural MEMS ambient microphones, an updated bodypack mixer/controller/DSP processor/headphone amplifier with an included jumper cable to...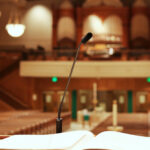 Vital information for any pastor or leader who will be using a microphone to reach the congregation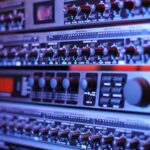 Real talk. Mixing multiple channels of audio can be hard. Many of us have years of training and experience and it can still be tricky. But mixing your own personal monitor feed does not have to be hard. This article will give you an approach to mixing your own...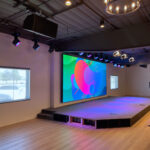 The Church For All Nations in Colorado Springs, CO, had a problem. Actually, they had a multifaceted problem: Its RF wireless microphone and IEM systems were experiencing regular dropouts and signal fades during services and even rehearsals. The RF products the church...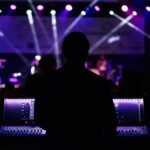 Regardless of the worship style, as church techs are still translating the service according to the vision of our team and leadership.
Sign Up for Connections, the Worship Facility Newsletter!