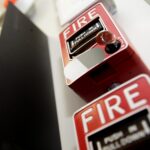 The Department of Homeland Security's Cybersecurity and Infrastructure Security Agency (CISA), in their study of attacks on Houses of Worship, said communication and preparedness are key to preventing attacks at worship facilities, and if they should occur, surviving...
Next month, the Church Facilities Expo (CFX) will feature a special Loudspeaker Demo, sponsored by Live Sound. Held both days of the regular conference and expo, October 25 and 26, the demo will feature loudspeakers from 7 manufacturers, including RCF, Reinkus-Heinz,...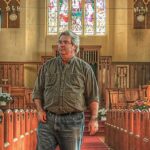 An approach that emphasizes innovative, cost effective solutions over trying to fix every problem with high-end technology.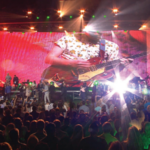 Follow these simple steps to ensure your LED wall remains clean and in great condition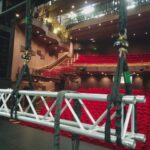 What could be more important than the safety of your congregation, not to mention safeguarding the infrastructure of your Church. We are often not aware of the inherent hazards sitting right on top of our heads when heavy light and sound equipment is suspended above...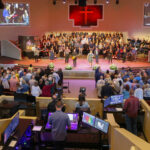 Glen Haven Baptist Church, just south of Atlanta in McDonough, Georgia, celebrated a milestone this year when the church turned 75 years old. Like more and more older churches, Glen Haven Baptist spent its diamond anniversary looking into the future. In this case, the...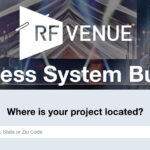 WirelessSystemBuilder.com by RF Venue is a new, free, simple-to-use online tool for matching compatible wireless microphone and in-ear monitor systems to available white space spectrum at any location in the U.S. The brand-agnostic app connects a daily-updated...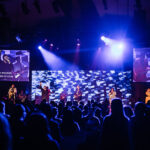 With the cost of LED walls becoming increasingly more affordable, churches are changing from large-size televisions and projectors to LED wall installations in churches. This article explores the reasons why LED video walls may be a better solution to your audio...
Setting and adhering to a realistic target project budget is one of the most critical yet most difficult tasks for any project owner. It is often made more difficult in challenging economic times of labor and material availability uncertainty and rising...
If you've ever worked with AVL technology, you understand there's always a need to stay current on how to use the equipment.
ALControl™ is Alcons' proprietary ALC software program, to control and monitor individual or multiples of Sentinel amplified loudspeaker controllers, that can be accessed from anywhere within a network. The program features full remote configuration and control of a...
Rushworks, provider of cool technology for production, playback and streaming since 2001, has announced the release of the PTX Model 3 PRO, the most recent, agile, and powerful unit in its line of robotic pan/tilt heads. Rush Beesley, Rushworks founder and president,...
ADJ Lighting is now introducing its new WMX1 standalone DMX control solution to the US market. Developed by throwing out the rulebook of how a lighting control interface should work, the revolutionary new device draws inspiration from music performance technology to...
Waves Audio, one of the world's leading developers of professional audio signal processing technologies and plugins, announced support for NDI® (Network Device Interface), the globally standardized video-over-IP technology, with the Waves Cloud MX Audio Mixer, a...
Every church in America has the same shame closet. No one has talked about it, so for decades gear has quietly accumulated in church closets across America. In 2020, Toby Walters founded ChurchGear with a mission to serve church techs' unmet needs. The biggest need he...
RF Venue, a leading global manufacturer of antenna and RF communications essentials, has introduced the new 2 Channel Remote Antenna Kit. The remote antenna kit contains everything needed to enhance the signal quality of smaller wireless microphone system...