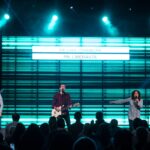 Once upon a time, churches had no sound systems. The congregation sang their lyrics and sight-read their vocal parts from hymnals. Fast forward to today; most churches are using current technology including sound systems, lighting, presentation software, cameras for...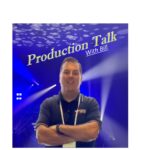 Another frequent question I was asked at CFX in Dallas was "How to grow your church tech team".  Having a church tech team is essential to every church. Unfortunately most churches don't know how to grow their tech team. Let me help guide you on how to build a church...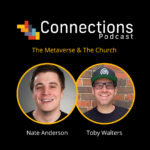 How in the world can the metaverse be a place for churches to connect with people? It may be a more viable option than you think!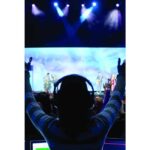 It's a sad fact but very few of us know much– if anything– about the congregations and/or production crews all around us.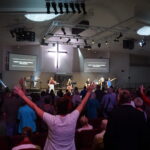 Surrounded by the scenic views of Alamogordo, the 800-seat Christ Community Church was struggling to provide quality audio with their aging and original PA. With the decision made to upgrade their system, the task of finding a modern solution capable of delivering...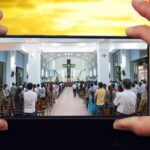 Over the last few years live streaming church services and special events has become easier than ever and pretty much expected from followers. I get weekly calls from houses of worship that still have issues with broadcasting, mostly because they are missing a single...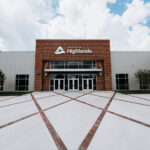 Since its founding in 2001 by pastor Chris Hodges and a core group of 34 people, the growth of Church of the Highlands has been nothing short of astounding. In that time, the multi-site megachurch has grown to two dozen campus locations, mostly in central Alabama and...
The pandemic changed the way everything is done forever, with distance learning, video conferencing, and working from home the new norm, and livestreaming of church services becoming mandatory first for survival, and now to both grow and maintain church membership. To...
As an audio, video, livestreaming, and lighting solutions provider, Medianet AV installs and supplies production services and equipment to a variety of organizations―most commonly churches throughout Ohio and the surrounding areas. To deliver the high-quality image...
Sony's latest addition to its PTZ camera line-up, the SRG-X40UH, is now available for shipping in the United States and Canada. The camera is an ideal choice for remote communication and monitoring in a wide range of markets which have seen strong growth in...
DELTACAST, leader in live video transport and processing solutions, and intoPIX, leading expert of innovative video compression solutions, offer developers support for JPEG XS & SMPTE 2110-22 using DELTACAST IP Virtual Card. The IP Virtual...
Zixi has announced a partnership with Marshall Electronics, a leading worldwide provider of professional Broadcast and AV technologies for television production, enterprise AV, UCC, studio, corporate, courtroom and others, who have integrated the SDVP into their...
The newest member of Obsidian Control Systems' ONYX family of lighting consoles, the NX1™ offers the complete ONYX experience without compromises in a full-featured yet low-profile design package. A compact, motorized fader wing, the NX P™, as well as a small...
When church officials at Miami's Iglesia Comunidad de Fe were looking to upgrade production communications and replace their existing wired intercom, they turned to Media Director and technical guru Denis Orozco to find a solution. Through Mix3 Sound, a Florida-based...