The first-ever CFX Essentials mini-conference, to be held in Charlotte, NC April 28-29, will feature seminars from two tracks, packed full of information to benefit your worship team. This week, Worship Facility will take a look at the Hybrid Worship Production Track....
Effective church fundraising ideas are required to capture people's attention and have them willingly open their wallets in generosity. But there are many organizations requesting donations on a regular basis, and all those fundraising requests combine with other...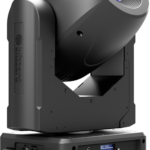 Blizzard Lighting has unveiled its newest luminaire for on-the-go shows, the HYPE™ 150 moving head spot. Compact, feature-packed and powerful, this punchy 150-watt mover is lightweight for easy transport and set-up. It's also loaded with features that are...
The Church Facilities Expo (CFX), has expanded to include a new regional mini-conference, CFX Essentials, to be held in Charlotte, NC April 28-29. Featuring a tightened focus of seminars held over just 1 1/2 days, the mini-conference has been designed to maximize the...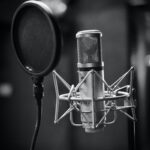 In 2022 we recorded 2,378 minutes of podcast content with some of the most knowledgeable and known leaders in the church tech space. We talked with legends like Scott Ragsdale and Lee Fields as well as many techs who are currently in the day-to-day tech trenches like...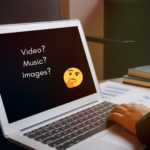 Visual aids have always been around to spread the Good News; how do you choose the right content for your services?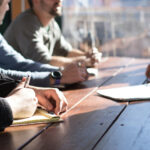 If you're looking to improve your church security in 2023, there are a few things you can do to make sure that your congregation, volunteers and staff are kept safe. These five things will help you maximize the safety and security of your church, while improving on...
The new Focus Hybrid, is a flexible fixture that functions interchangeably as a piercing beam, sharp spot, or soft-edge wash. Packed with features and affordably priced, it is the perfect choice for maximum versatility and permanent installation projects that require...
The pandemic changed the way everything is done forever, with distance learning, video conferencing, and working from home the new norm, and livestreaming of church services becoming mandatory first for survival, and now to both grow and maintain church membership. To...
As an audio, video, livestreaming, and lighting solutions provider, Medianet AV installs and supplies production services and equipment to a variety of organizations―most commonly churches throughout Ohio and the surrounding areas. To deliver the high-quality image...
Sony's latest addition to its PTZ camera line-up, the SRG-X40UH, is now available for shipping in the United States and Canada. The camera is an ideal choice for remote communication and monitoring in a wide range of markets which have seen strong growth in...
DELTACAST, leader in live video transport and processing solutions, and intoPIX, leading expert of innovative video compression solutions, offer developers support for JPEG XS & SMPTE 2110-22 using DELTACAST IP Virtual Card. The IP Virtual...
Zixi has announced a partnership with Marshall Electronics, a leading worldwide provider of professional Broadcast and AV technologies for television production, enterprise AV, UCC, studio, corporate, courtroom and others, who have integrated the SDVP into their...
The newest member of Obsidian Control Systems' ONYX family of lighting consoles, the NX1™ offers the complete ONYX experience without compromises in a full-featured yet low-profile design package. A compact, motorized fader wing, the NX P™, as well as a small...