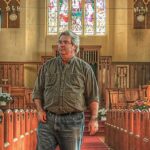 An approach that emphasizes innovative, cost effective solutions over trying to fix every problem with high-end technology.
Meyer Sound has announced an expanded presence at CFX 2022, with a complete family of line array and point source worship sound solutions on hand for private auditions in a large demo room (A202) at the Kay Bailey Hutchinson Convention Center in Dallas. Demo sessions...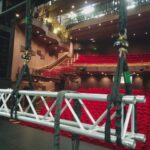 What could be more important than the safety of your congregation, not to mention safeguarding the infrastructure of your Church. We are often not aware of the inherent hazards sitting right on top of our heads when heavy light and sound equipment is suspended above...
If you have been a part of any management classes, you have probably heard the term "Management by Wandering Around." This concept really took off in the early 80s, and is characterized by management in taking the time to wander around their company and engage in...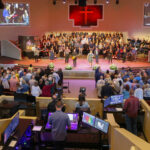 Glen Haven Baptist Church, just south of Atlanta in McDonough, Georgia, celebrated a milestone this year when the church turned 75 years old. Like more and more older churches, Glen Haven Baptist spent its diamond anniversary looking into the future. In this case, the...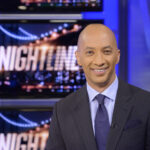 Andre Jones spent many years working for major media outlets such as CNN, bringing news from the O. J. Simpson trial to the attacks of 9/11 to local cities and to all of America. He later founded his own media production company to help people everyone from high level...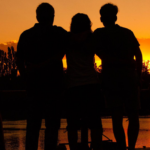 You were created for connection! Everything in life flows better when you have supportive relationships that bolster you with the confidence that "You are not alone." You are stronger emotionally, physically, and spiritually when you are connected with...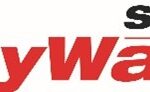 Sielox, an established industry leader in layered access control solutions, announces new releases of the company's industry-proven AnyWare™ Browser Based Mobile Access Control Solution and CLASS™ Emergency Notification and Response Solution. "We...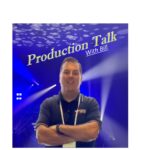 Welcome back everyone, a few questions I received last month that I would like to address in regards to stage volume and clarity.   The fact of the matter is that most of the time, a band that is too loud onstage often sounds distracting compared to one that makes a...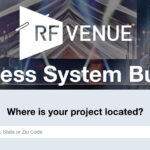 WirelessSystemBuilder.com by RF Venue is a new, free, simple-to-use online tool for matching compatible wireless microphone and in-ear monitor systems to available white space spectrum at any location in the U.S. The brand-agnostic app connects a daily-updated...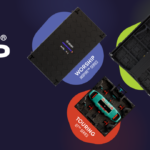 New technology is driving LED video walls to be bigger, better and more accessible than ever before. As a leader in the pro video market, Blizzard Lighting is making it easier for everyone to find the perfect LED display panel and pair it with the ...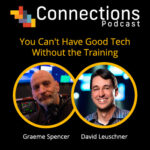 If you've ever worked with AVL technology, you understand there's always a need to stay current on how to use the equipment.
Waves Audio, the world's leading developer of professional audio signal processing technologies and plugins, announces the availability of the Cloud MX Audio Mixer, a 100% cloud-based audio mixer with superior sound quality for cloud broadcast environments. Cloud...
The second-generation ASI Audio 3DME Gen2 Active Ambient Monitoring System consists of Active Ambient earphones with embedded binaural MEMS ambient microphones, an updated bodypack mixer/controller/DSP processor/headphone amplifier with an included jumper cable to...
The new world of light-emitting diode or LED has exploded. Costs are starting to fall. The range of products to choose from is increasing each day. This is amazing and opens up a lot of opportunities. But like any technical instrument of...
Since 1997, TWIST Integration Solutions Technology (TWISTIST)has been supplying the professional broadcast markets of Houston and the surrounding areas with AV integrations for optimum performance. When presented with the opportunity to manage the audio and video...
The COB Cannon LP200ST harnesses the power of an efficient 200-Watt COB (Chip On Board) LED light source, which generates a potent and even output with no color shadows. This efficient light engine combines red, green, blue, amber and lime LED chips to allow the...
The Church For All Nations in Colorado Springs, CO, had a problem. Actually, they had a multifaceted problem: Its RF wireless microphone and IEM systems were experiencing regular dropouts and signal fades during services and even rehearsals. The RF products the church...
Answering these 5 questions can help you find the right LED wall for your church's needs