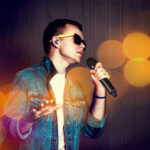 Up until about 25 years ago, the only way for amplified performers to hear a "mix" on stage, other than what was bouncing around the room acoustically from the mains, was via stage monitors. The most common of these are the "wedges" we all know – speaker cabinets with...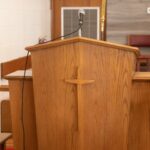 Jesus, in His earthly ministry, couldn't preach to everyone; so, He practiced preaching to personas. He knew His local audience! And then, what He said reached a greater audience. Can you preach to everyone? No. You need to know your local audience, get their...
Listen Technologies Corporation, a leading provider of advanced wireless listening solutions, will mark a milestone anniversary on June 4, celebrating 25 years of helping people hear clearly. Listen Technologies offers assistive listening and communication solutions...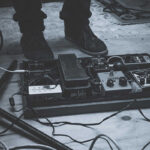 Many houses of worship seem to be talking about receiving an electrical shock while performing or speaking during a service or a rehearsal.   Electrical shocks happen when a relatively large amount of current flows through your body. If you get shocked when touching a...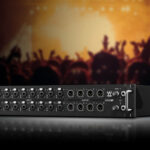 Waves Audio, the world's leading developer of professional audio signal processing technologies and plugins, is now shipping IONIC 16, a 16-in / 12-out SoundGrid stagebox with Waves Signature Preamps. With Waves' new IONIC 16, you can now step up to superior...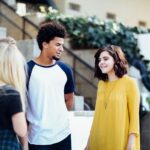 The tragic events that occurred at the Presbyterian Covenant School in Nashville, Tennessee in April 2023 served as a stark reminder of the importance of protecting the safety and security of students and staff in churches with attached schools. As a church with a...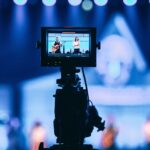 Quality videos always start with a great story (that needs to be discovered or written), and go from there.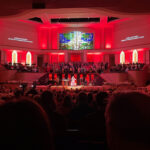 At 10,000 members, and part of the Southern Baptist Convention, Olive Baptist Church in Pensacola, Florida is among the largest congregations in the region. Its main campus, one of two in the city, has always fielded a large contingent of musicians, vocalists, and...
A video switcher is a device or software that allows you to switch between multiple cameras while live streaming. They also let you switch between scenes, launch different types of media, and adjust audio levels. When you have a multi camera set-up for your...
Marshall Electronics announces the release of the CV420e, its first-ever digital PTZ (ePTZ) camera. The CV420e is suitable for professional broadcast and proAV applications including professional sporting events, reality television, broadcast trucks, weather vehicles...
intoPIX, leading expert of innovative video compression solutions, and DELTACAST, leader in live video transport and processing solutions, offer developers support for JPEG XS & SMPTE 2110-22 using DELTACAST IP Virtual Card. The IP Virtual...
The rugged Encore LP32IP LED wash light offers smooth color mixing with a vast palette of options and a high CRI. Suitable for use both indoors and outdoors in any weather, thanks to its IP65-rated casing design, this versatile luminaire can be used as a color wash,...
When you're putting together a sound system for your church, one of the first things you need to look at is a mixer. After all, your entire system revolves around it! It provides your audio inputs and outputs, microphone amplification, routing, and more. So where do...
When lighting designers are looking for a workhorse washlight but also want something novel to add to their designs they often turn to the Proteus Rayzor 760™, Elation's popular LED wash, mid-air and specialty effect light in one. Now available and shipping is the...
Sony Electronics' new high-performance line-array speaker, the SLS-1A, is purpose-built to create new sound field coverage when paired with large format displays. It is ideal for education, corporate, retail and faith applications. The speaker solves common...