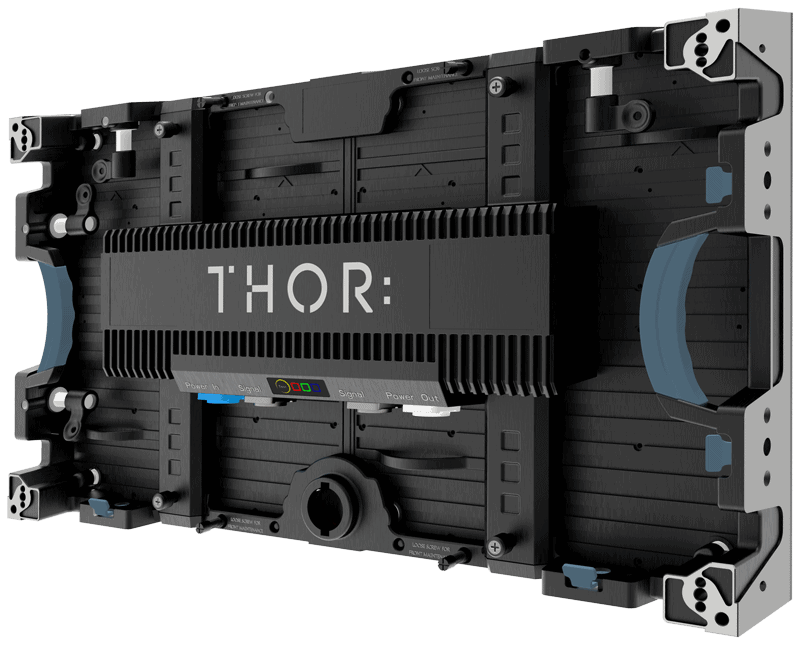 THOR AV introduces the new RIDGE 1.8 LED Panel. RIDGE carries THOR AV's on-camera performance, brightness scaling, and vibrant color depth, it also offers a true aspect ratio displaying creative content seamlessly. Flexible installation options, including wall mount, ground stack and flying.
The new RIDGE 1.8 LED panel features a 1.8mm pixel pitch, ideal for studios, virtual production, digital signage, houses of worship, or other venues where the closest viewer is only 6 feet away.
Offered exclusively with Brompton processing, RIDGE 1.8 gives creative teams full control over displayed content with high image quality, depth and black levels. The dynamic range (HDR) and high frame rates (HDR) offered by RIDGE display video content with clarity and detail.