By Jason Polk
Houses of worship over the years have made the switch from projection screens to LED walls to not only enhance the overall worship experience, but also to use them as digital signage to let people know where events are being held on the church campus. As LED walls become more and more common, here are 5 things that houses of worship need to consider when selecting an LED Wall.
1. What is It Going to be Used for?
The first question that needs to be asked is what the LED wall is going to be used for. Is it going to be used as the main stage backdrop in the main sanctuary? Or how about as signage for song lyrics and announcements? Are you going to show HD video content that is also going to be livestreamed over the internet? These are just a few questions that need answered in determining if LED is right for you.
2. Where is the LED Wall or Installation Going to Go?
First things first, is the installation going to be inside or outside? If it's outside, is it being used as the main marquee or do you plan to have special events, like outside movie nights or services? If it's indoor, will it be in the main sanctuary or another part of the building?
Another important thing to think about is the viewing distance of the installed location as it will determine the pixel pitch installed. Also, will there be multiple wall configurations that the church will use throughout the year? If so, this would require a Rental & Staging LED product. Direct View LEDs can serve multiple functions. The right LED solution will allow the church to maximize on its features.
3. Quality of the Product
When we make major purchases, like a house, we scrutinize every detail to make sure that the investment is worth it. LED walls are no different. LED materials, panel size, panel weight, and power resources are key specifications to look for when looking for Direct View LEDs as this lets you know how the product is made.
Another key feature to consider is the refresh rate for live service streaming. With virtual and live streamed services becoming more common, a high refresh rate will have a positive impact on the content as it is shown through the cameras. Unfortunately, not all LED manufactures are the same and some last longer than others. Make sure you do your due diligence in finding the right product for you.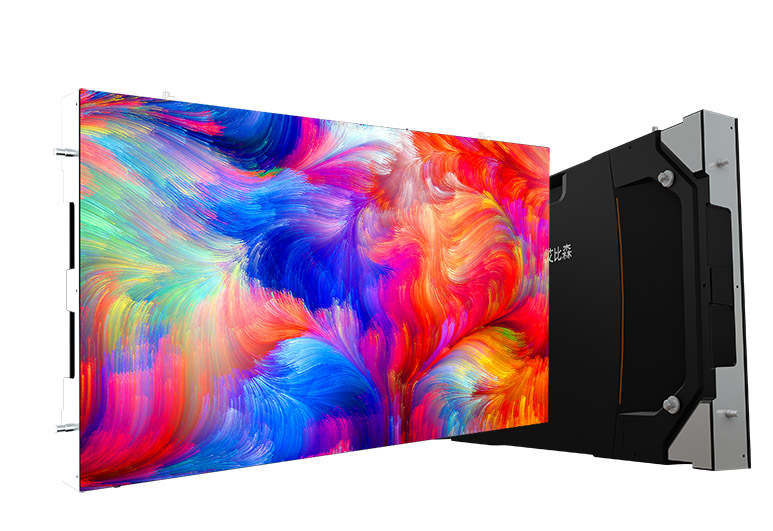 4. Installation and Maintenance
Just because you purchase an LED wall doesn't mean the work is done. Installation and maintenance costs are also a factor. Is the LED wall going to be wall-mounted, recessed, or rigged to a truss? Are the panels rear or front serviceable so that you can service the panels? Did you purchase extra spare panels to be able to perform the maintenance on your own? The bigger the wall, the more spares you are going to need. What is the warranty on the product, and is there 24/7 live customer service support to help if something goes wrong? There is a lot more that meets the eye when you factor in the installation and maintenance.
5. Budget
Your budget is probably the most important element in the process of selecting LED walls. Houses of worship vary in size and thus their budgets are different from each other. For example, you may want a higher resolution wall, but this may potentially increase the cost of the LED tiles, control system, and media server.
Each of the above factors all play a part into how the budget for LED walls is constructed. In fact, the LED walls may be just a part of an overall HOW renovation, so those costs have to be factored into the overall project cost.
Direct View LED walls are a great technology that many houses of worship have implemented, but a lot of churches need to do their due diligence as they implement the technology. These 5 tips will help houses of worship of all sizes find the right product for them and also be wary of the long-term costs associated with having an LED wall.
Check out this case study that shows how The Heights Church chose their LED wall.