Relentless Church of Greenville, SC decided to host a drive-in Easter service that had worshipers file in with their vehicles, row by row, listening to the service on their radio, with 4Wall Entertainment providing a large LED video wall for attendess to enjoy the video of the service.
The idea of a drive-in service was brought to the church's attention by one of the production staff members in March. The team took the idea and ran with it, making sure the plan could be executued while adhearing to the state's social distancing guidelines.
Another challenge the team faced was daylight. Drive-in movie theaters usually take place at night. The team didn't want to host a night service as they wanted to give their guests the opportunity to still have some kind of normal Easter worship experience and stick to their regular service times.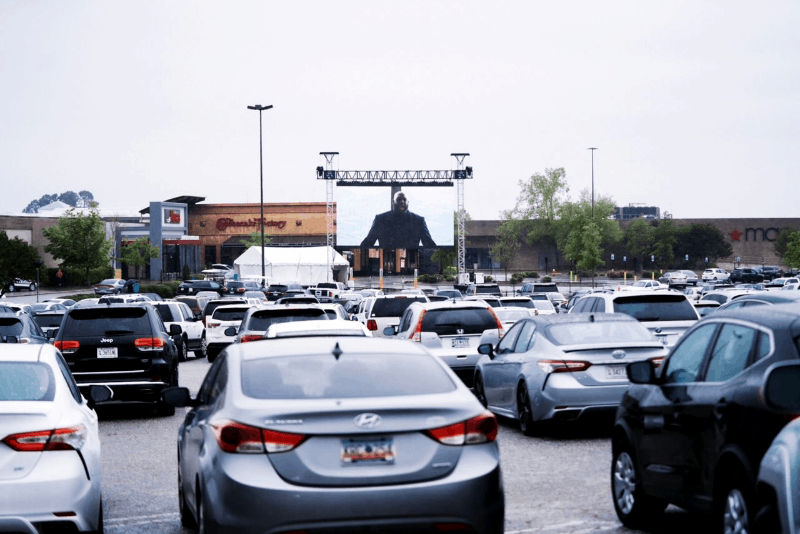 "This is where I turned to 4Wall and relied on them to provide the best equipment and service that would make a drive-in service during the day possible," says Relentless Church Lighting Director Brady Henderson. "4Wall was able to provide ROE Visual CB8 LED panels that had the proper technology to be visible during the day, which allowed us to proceed with our idea."
The design for the LED wall was simple: build a wall as big as it could be that was safe and cost effective. "We were able to set a design of a 35′ x 20′ LED wall that was 12′ off the ground," explains Henderson. "4Wall was able to include Atlanta Rigging Systems to develop a safe and efficient rig to support a wall of that size and weight for outdoors."
The ROE CB8 LED video panels were a good choice given the unique and unpresented circumstances the team faced. The 1P65 rating also was beneificial, as the majority of the service saw heavy rainfall.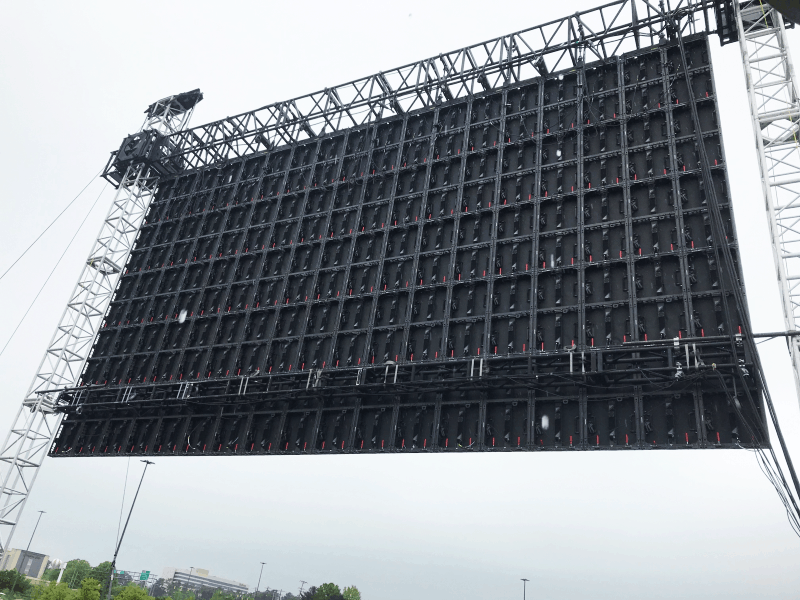 "The resolution, colors, brightness all came together for an incredible picture that looked great during the day. The way the panels and storage carts work made transportation easy and load in and out was quick," notes Henderson. "While completely raining our services continued with zero problems. This gave us confidence that we made the correct choice in equipment."
The Easter service was a great success, with hundreds of vehciles filling the parking lot to worhip together, inside their vehicles. "4Wall was able to provide very relational service. On a very late notice the team was able to put together a solution for our Easter service drive in that matched our needs along with our budget," Henderson concludes. "My 4Wall Account representative, Robby Kurtz, continued to communicate with me day and night as needed until everything was perfect."