Article re-shared courtesy of ETC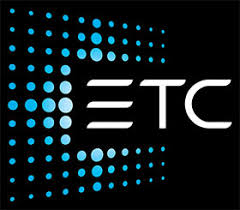 With a 4,000-seat auditorium, Gateway Church's Southlake Campus had their work cut out for them when going LED. As the LED lighting upgrade started to become a reality, ETC's ArcSystem Pro fixtures quickly became the standout luminaire choice for the project. 
Color Temperature Issues
Initially, LEDs became a wish list item for Gateway Church for the energy savings and improving the overall color temperature in the space. The need became more urgent as frustrations grew with the older system, which included PARs, recessed house lighting units, and under-balcony fixtures. Ben Catella, lighting coordinator for Gateway Church, noted that the team was tied down by their 3200 K key light. This led to an overexposure of blue because they were constantly color balancing to a warmer light.
"We started using gels to achieve a higher color temperature, which worked for us for a while," recalls Catella. "Then, re-gelling the fixtures became a chore, so it started to look dingy. We had two different color temperatures happening in the room because some used gel and some did not."
The Solution
As one half of the room started to appear increasingly orange, the LED upgrade got higher on the church's priority list. Looking for a production-grade fixture, Catella worked with Barbizon to get a demo of the 4000 K ArcSystem Pro fixtures. In addition to the exceptional quality of light, Catella notes that ETC's extensive warranty was a key aspect in the decision-making process. All ETC LED fixtures hold a 5-year full–fixture warranty and a 10-year LED array warranty.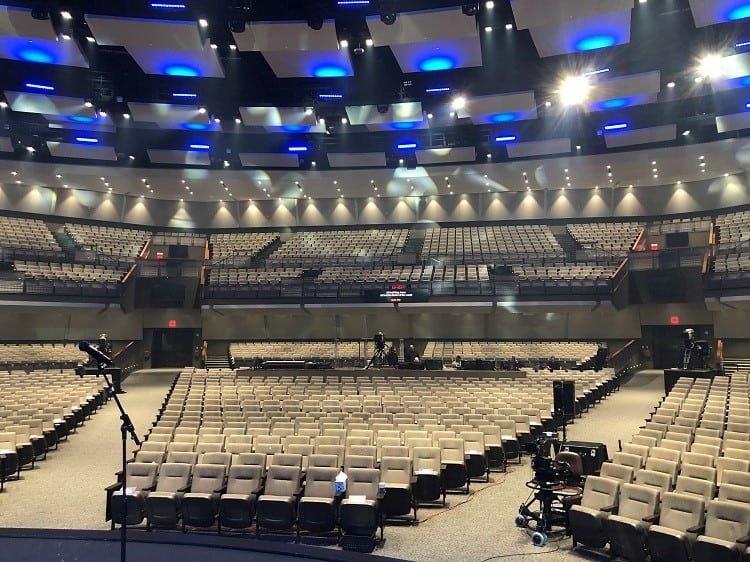 Once the fixtures arrived, Catella and his direct reports were in a unique situation as the pandemic shut down much of the church's in-person activities. In six weeks, Catella's team of three was able to remove all the old fixtures. They then installed the new ArcSystem Pro fixtures, and ran data cable. Now, Gateway Church's Southlake Campus is equipped with 315 ArcSystem Pro One-Cell luminaires, 124 Pro Four-Cell square luminaires, and 52 Pro Eight-Cell luminaires. Catella uses ETC's Paradigm architectural controls and Concert software to control, configure, and maintain their system. 
"The ArcSystem Pro fixtures have been awesome to work with. All of our pastors who come in for video shoots and more have commented on the noticeable improvements in how the space feels and looks," says Catella. "It looks brighter, feels bigger, and feels more welcoming."
As hopes remain high for a greater sense of normalcy in 2021, Catella says he and his team are looking forward to operations returning to full capacity. Hopefully more church members will soon enjoy the lighting upgrade. 
Photos by Ben Catella