Avolites announces the launch of its new flagship Diamond 9 console in two versions: D9-330 and D9-215. Both are visual canvas controllers engineered to deliver inspired creative control to production designers in lighting, broadcast and AV.
Specifications & Design
The new hardware brings a new distinctive look and feel to the console. The main front panels are machined from a single sheet of sleek aluminium with high-end finishes. The D9-330 offers 11 bright touch screens, including three main workspace screens, three for media preview, and specific screens for attribute control and softkey short cuts. The new motorized touch-sensitive Penny & Giles faders and new encoders each have their own RGB bar graphs so levels can be monitored at a glance. There's also a return of the backlit integrated keyboard.

The most interesting side of the D9 is on the right, with five encoder wheels, a T bar for controlling scene masters and a new set of buttons carefully positioned so finding them is intuitive.
"I had the privilege of using the D9-215 back in January 2020, " says Tom Campbell (MIRRAD), production and lighting designer. "The experience was fantastic. Programming on it felt familiar but greatly enhanced by the step up in hardware allowing for smoother, quicker and more enjoyable programming experience. As a long-term user of Avolites, I'm very excited to see where the D9 takes the company and I'm very proud to have had a small part in it."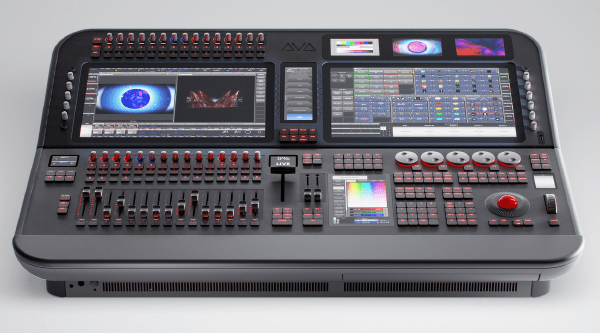 Benefits
The key differentiators go beyond the aesthetics. They're designed to provide more intuitive media control integration for lighting designers in all sectors. Building on the Synergy feature set, released in October 2019 that allows integration between media server and lighting control, the D9 brings this to users' fingertips with intuitive design and layouts specifically for media playback and control.
With the rise of video wall use in live performances, installs and even TV productions, creating an immersive and seamless lighting and video performance is vital. The D9 is designed to power performances and provide exceptional connectivity via 32 universes of DMX output directly from the desk, six Ethernet ports, and a network switch. This allows complex shows to be controlled through one desk.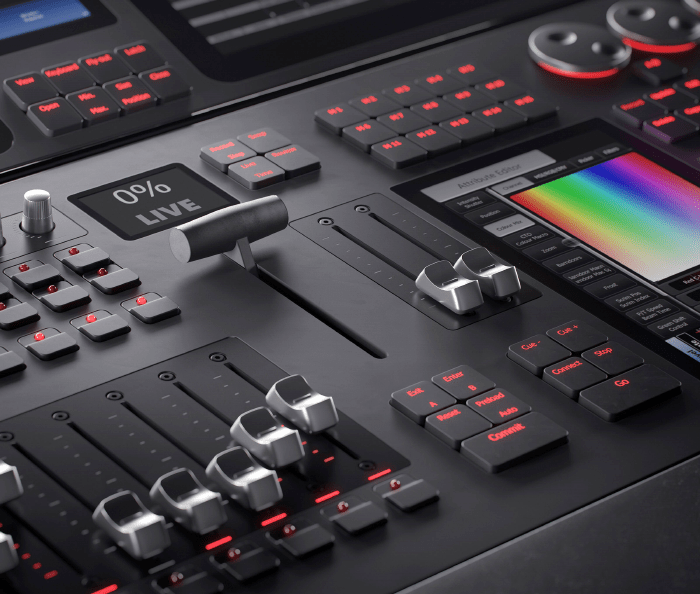 The D9s includes the new Avolites logo marque, the first significant change since the company's inception in 1976. It's designed to reflect the forward-thinking strategy direction of the company, while underscoring Avolites' creative-led approach to lighting and media design.
"The Diamond collection, with our new brand logo, marks the first step in our future-facing strategy as a company," says Paul Wong, Managing Director of Avolites. "The D9s are the resulting product of years of R&D investment, and we're very proud to be giving our users the ultimate programming tool for their future creative projects."
The Avolites D9-330 and D9-215 are available to order now — go here to find out more and book a demo.