Signage is an art; an underappreciated art. But sometimes we forget the best practices of great signage and wayfinding because we're so familiar with our building. In this webinar, we help you understand why wayfinding signage and environmental design are crucial for your church. We'll also teach you how to do a DIY audit of your signage plan and explore ways to implement brand into your space.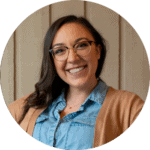 Aimee Cottle is the Director of Marketing for Fishhook, and she operates under the "sleep, coffee, binge-watch, repeat" method. She and her husband spend most of their time hanging out with their son, Olsen, and their Aussiedoodle, Haverford. Aimee loves helping churches uncover what makes them unique and use it as a tool to reach people for Jesus. She likes to dream big, take on new challenges and find a way to add spontaneity into every day.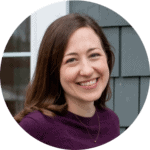 Meredith Erwin, isn't your everyday cat mom — she's the mom of BOGO cats and the Lead Visual Designer at Fishhook. She also likes to read, ink up a plate in the printmaking studio and play lots of nerdy board games with her husband. Her favorite work day involves some good creative thinking — working on a website design, sketching logo concepts, or brainstorming ways to help a church's visual identity come to life through a solid wayfinding system.
Additional Resources
DIY Wayfinding Audit
Want to audit your own church's space to see how good your wayfinding signage is? Here's a downloadable DIY Wayfinding Audit worksheet that will help you take stock of your signage plan and prepare for the future.
Digital Wayfinding Examples
Check out these examples of great digital wayfinding signage options:
A helpful video example of digital wayfinding
A digital wayfinding case study (this includes the previous video clip)
A useful blog article about the pros and cons of digital wayfinding
A great example of how digital wayfinding can provide a scrolling list