ETC has officially released the Eos v3.0 software, bringing three-dimensional programming and augmented-reality control to the Eos platform. This update marks the official integration of the Augment3d toolkit into Eos, where users can program moving fixtures quickly and easily, visualize their cues in an imported model of their space, and position lights with a flick of an augmented-reality smartphone "focus wand."
More than 5,000 beta users tested the software in recent months, and their feedback has helped to build the new feature set. The new software runs natively on all the latest Eos Family hardware and can be used with the ETCnomad software on Mac and PC. Those wishing to learn the software can download the latest ETCnomad software (here) for free and make use of the Augment3d programming space to create virtual design projects in offline mode. ETC has also created a virtual light lab show file to help students use Augment3d to learn about lighting.
Augment3d supports more than 50 different 3D file extensions for importing venue or set models, and users can import their fixture plot using a Vectorworks plugin. Even without a pre-existing plot or model, users can employ the Fixture Position Estimation tool to quickly reverse-engineer the spatial coordinates of their moving fixtures from as few as four focus palettes.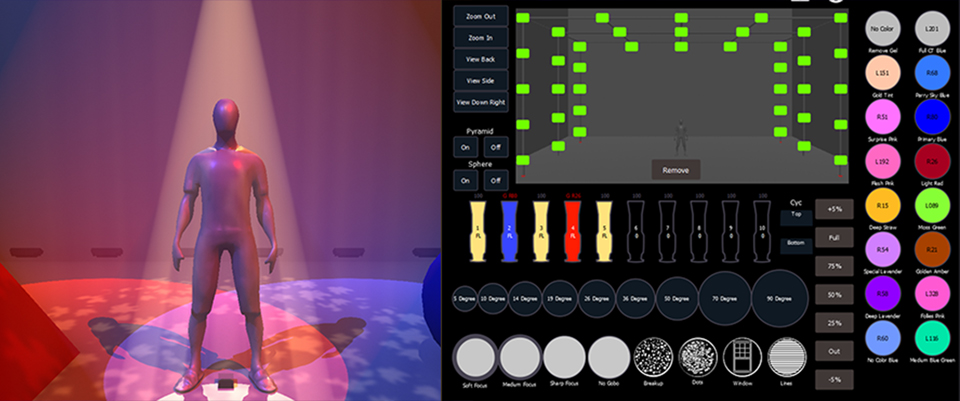 Once you have your virtual rig, Augment3d offers a host of new tools to simplify focus and cueing — position the beam of a moving or static fixture with a click or a touch, and turn on stick-beam visualization to drag your beams into place using Focus Handles and then maintain their spacing as you move multiple selected fixtures together. Users can even focus from the perspective of the fixture to get an electrician's-eye view.
A new "Staging Mode" provides a busking-friendly alternative to "Live" and "Blind," allowing users to preview and edit their looks before recording or playing them. A new "Staging Mode" keycap for the console is available on the ETC website.
ETC's iRFR and aRFR focus remote apps also now boast an exciting new augmented-reality "Wand" function. After scanning an AR target placed in your space, users will be able to view and to select their lights using the camera on their phones, swipe up or down to control intensity, pinch for zoom, and point their beams with the "find me" function or by using their phone as a pointer wand.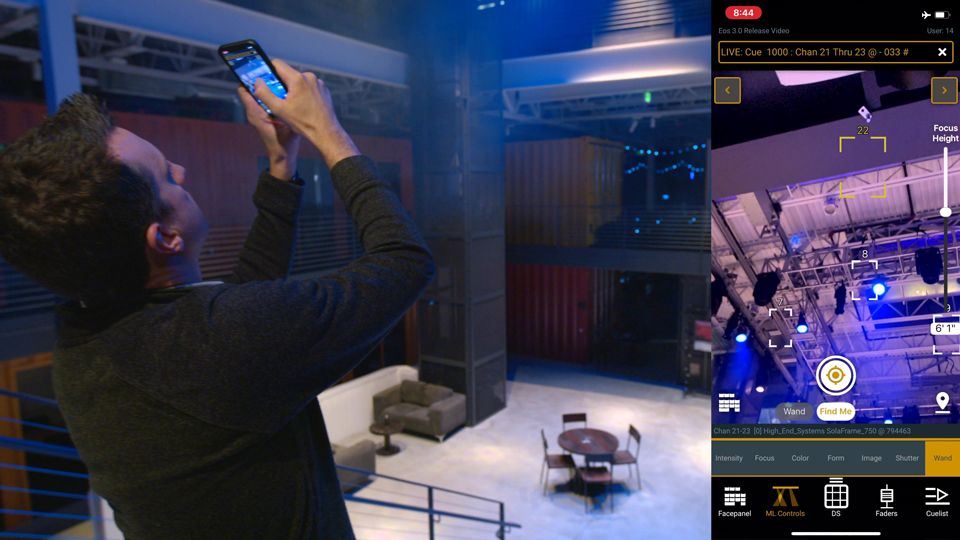 The Eos v3.0 update contains more than just Augment3d, however. The Graphical User Interface (GUI) has undergone an overhaul, including new display management features that let users drag and rearrange tabs. Additional information has also been added to the Faders, Palettes, Presets and Groups displays. Users working in video applications can now toggle optional reference overlays on the Color Picker to assist in choosing camera-friendly colors.
Updates to Magic Sheets include options for creating non-interactive, display-only objects or magic sheets, and the ability to change an object's type while retaining all other linked information. Magic Sheet objects can now also be linked to softkeys, display a color assigned to a particular targeted macro, or let you monitor the status of networked relays and timecode clocks. Additional Magic Sheet features offer improved control of mechanical dowsers and of individual cells in a fixture.
The software also introduces new tools for working with effects, multi-cell fixtures, fixture parameters, and more. Eos v3.0 is designed to offer more control over "random" effects, allowing users to either create a "true random" that is different every time or to audition different "randoms" until find one they like.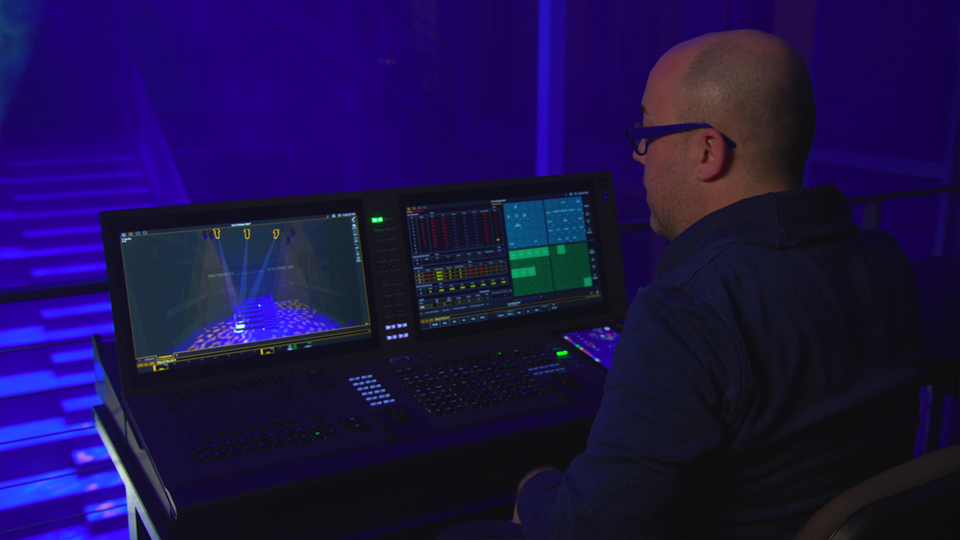 New controls also allow adding multiple mirrors to Offset selections, inverting channel selection when using a jump offset, or to use the channel selection order from a group to create an offset pattern. A new graphic displays an animation of the offset pattern applied to the selected channels. A new multi-cell tool is designed to let users easily create subgroups for all the cells in a channel, while another new feature allows the value of one parameter to be copied to other parameters. Other updates speed the processes of patching pixel maps and updating fixture profiles.
Because of the demands of the 3D-programming environment, Eos v3.0 is incompatible with some older, Windows XP-based Eos hardware. However, the new software includes an option in the shell that allows users to boot the desk in an earlier software build in case they need to use it alongside XP-based hardware.