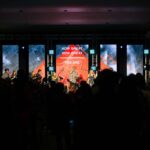 Let me start with a disclaimer - I love, love, love the Live TV experience. I thrive on Live. I have produced a lot of LIVE TV, maybe more than anyone I know, so I am not only a huge fan of it but I know how to do it well. There is nothing more satisfying than...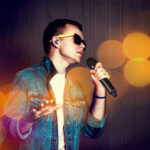 Up until about 25 years ago, the only way for amplified performers to hear a "mix" on stage, other than what was bouncing around the room acoustically from the mains, was via stage monitors. The most common of these are the "wedges" we all know – speaker cabinets with...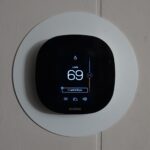 With the warm summer months arriving churches will be turning on the AC in most of the country, increasing utility bills, possibly drastically. Tim Cool of Smart Church Solutions met with Certified Energy Manager Colby May to discuss how to control that impact, while...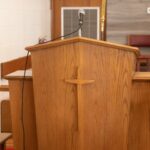 Jesus, in His earthly ministry, couldn't preach to everyone; so, He practiced preaching to personas. He knew His local audience! And then, what He said reached a greater audience. Can you preach to everyone? No. You need to know your local audience, get their...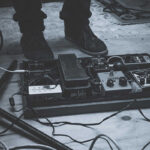 Many houses of worship seem to be talking about receiving an electrical shock while performing or speaking during a service or a rehearsal.   Electrical shocks happen when a relatively large amount of current flows through your body. If you get shocked when touching a...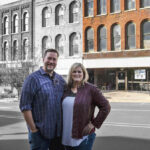 Members of church production teams are uniquely interesting individuals. While they all have a calling to use their audio, video, lighting, and musical expertise to serve God at one or more local churches, many are also working professionally at local theater and...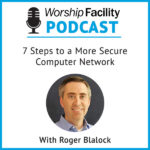 Roger Blalock, IT Security Director for the National Institute of Standards and Technology, details seven simple actions that every church should take to reduce their risk of becoming a victim of accidental or malicious computer security incidents. Many of these...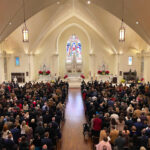 Located in the heart of Mobile, Alabama, St. Ignatius Catholic Church has been a cornerstone of the community since its founding in 1947. In 2016, the church undertook a new parish master plan that called for the existing church to be repurposed as a parish hall and a...
Whether you're a filmmaker or a marketer, you need access to professional video editing software that lets you create impressive videos. There are many types of video editing software available on the market, but which one should you go for? Each of them has its own...
Waves Audio, the world's leading developer of professional audio signal processing technologies and plugins, announces new updates for the Waves Cloud MX Broadcast Audio Mixer. With this update, Cloud MX now supports 32+2 faders via dual Waves FIT...
Roland's Professional A/V Division announces the VR-120HD Direct Streaming AV Mixer, the new flagship model in the acclaimed VR streaming switcher lineup. Offering extensive audio and video I/O, a large touchscreen, and hands-on controls, this portable unit...
Obsidian Control Systems' new NX1™ is a scalable, full-featured lighting console that offers the complete ONYX experience without compromises in an ultra-compact package. The NX1 offers a slate of professional features and is built from the latest in industrial...
In-ear monitors have made a major difference in live sound and ear protection of performers. Here, we have covered some of the most common in-ear systems and stage monitors. Stage Monitors are still preferred by some performers and as back ups, and in some cases stage...
PTZOptics has announced the expansion of their award-winning Move 4K series of PTZ streaming cameras. The new Move SE line is a collection of low-cost, high-quality streaming cameras perfect for small to medium sized churches, schools and businesses. The SE...
Waves Audio, the world's leading developer of professional audio signal processing technologies and plugins, announces the V14 update for the Waves eMotion LV1 live mixer. With this update, the LV1 now supports 32+2 faders via dual Waves FIT...