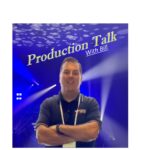 Hi Everyone, and welcome back to Production Talk with Bill. I recently received a lot of questions regarding Facility Sound Systems so I would like to cover a few basics to clear up the most common questions. Coverage By far the most common problem we encounter...
We know that when you attend CFX's conference & expo, one of your goals is to expand your knowledge base and skill levels. That's why we created CFX Masterclasses this year! The masterclasses will each be held on Monday, October 24 at 1:00 PM and will last 4...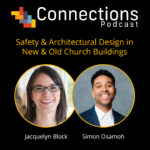 When planning for any upgrade to a church's existing facility or a new building project, consider these things regarding the safety of your congregants and community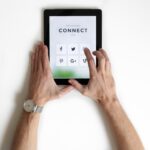 The average person receives between 100-120 emails a day. The average person bounces between seven different social networks per month. The average person sees around 10,000 ads per day. The average person sends 72 texts per day. The average millennial...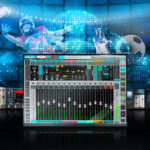 Waves Audio, one of the world's leading developers of professional audio signal processing technologies and plugins, announced support for NDI® (Network Device Interface), the globally standardized video-over-IP technology, with the Waves Cloud MX Audio Mixer, a...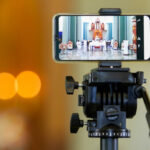 Where to begin? What equipment? How much money? Here's a good place to start.
Every church in America has the same shame closet. No one has talked about it, so for decades gear has quietly accumulated in church closets across America. In 2020, Toby Walters founded ChurchGear with a mission to serve church techs' unmet needs. The biggest need he...
In the tri-state area where Indiana, Kentucky and Ohio meet, just north of Cincinnati, lies Citygate Church's new campus, Forest Park. The church, which originated in Cincinnati and was once mobile, has grown from a small congregation into a thriving, multi-site...
Waves Audio, the world's leading developer of professional audio signal processing technologies and plugins, announces the availability of the Cloud MX Audio Mixer, a 100% cloud-based audio mixer with superior sound quality for cloud broadcast environments. Cloud...
The second-generation ASI Audio 3DME Gen2 Active Ambient Monitoring System consists of Active Ambient earphones with embedded binaural MEMS ambient microphones, an updated bodypack mixer/controller/DSP processor/headphone amplifier with an included jumper cable to...
The new world of light-emitting diode or LED has exploded. Costs are starting to fall. The range of products to choose from is increasing each day. This is amazing and opens up a lot of opportunities. But like any technical instrument of...
Since 1997, TWIST Integration Solutions Technology (TWISTIST)has been supplying the professional broadcast markets of Houston and the surrounding areas with AV integrations for optimum performance. When presented with the opportunity to manage the audio and video...
The COB Cannon LP200ST harnesses the power of an efficient 200-Watt COB (Chip On Board) LED light source, which generates a potent and even output with no color shadows. This efficient light engine combines red, green, blue, amber and lime LED chips to allow the...
The Church For All Nations in Colorado Springs, CO, had a problem. Actually, they had a multifaceted problem: Its RF wireless microphone and IEM systems were experiencing regular dropouts and signal fades during services and even rehearsals. The RF products the church...
CFX ORIGINAL
Answering these 5 questions can help you find the right LED wall for your church's needs