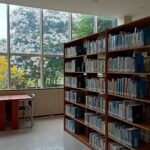 Has your church ever thought of starting a school?  I have worked with dozens of churches that at some point thought they would best serve their local community by starting a school...usually in their existing church facilities. While this can be exciting, there are...
The first-ever CFX Essentials mini-conference, to be held in Charlotte, NC April 28-29, will feature seminars from two tracks, packed full of information to benefit your worship team. This week, Worship Facility will take a look at the Hybrid Worship Production Track....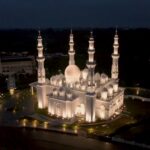 Strategically located on the perimeter of the Podomoro Golf Complex in a leafy suburb of Jakarta, At-Thohir Mosque was built by the extended family of automotive magnate, the late Teddy Thohir. The graceful, pearlescent house of worship features 29 domes meant to...
Effective church fundraising ideas are required to capture people's attention and have them willingly open their wallets in generosity. But there are many organizations requesting donations on a regular basis, and all those fundraising requests combine with other...
The Church Facilities Expo (CFX), has expanded to include a new regional mini-conference, CFX Essentials, to be held in Charlotte, NC April 28-29. Featuring a tightened focus of seminars held over just 1 1/2 days, the mini-conference has been designed to maximize the...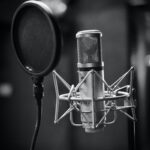 In 2022 we recorded 2,378 minutes of podcast content with some of the most knowledgeable and known leaders in the church tech space. We talked with legends like Scott Ragsdale and Lee Fields as well as many techs who are currently in the day-to-day tech trenches like...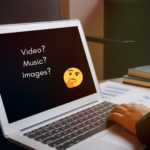 Visual aids have always been around to spread the Good News; how do you choose the right content for your services?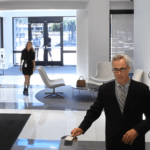 Vintra is driving the new science of intelligent video analytics by correlating data acquired from its purpose-built multi-class algorithms to deliver higher levels of analysis and understanding of event detection, classification, tracking, and forensics. "Vintra is...
Editor's Note: Welcome to the first installment of Worship Facility Gear Report, our new monthly feature. Each month, industry veteran Bill Di Paolo will present a different category of products in the realm of audio, video, and lighting, and show you a selection of...
Waves Audio, the world's leading developer of professional audio signal processing technologies and plugins, has announced that Avid VENUE™ | S6L consoles are now fully compatible with the latest version of Waves plugins (V14). All Waves V14 SoundGrid-compatible...
Following a successful launch at the Prolight + Sound tradeshow in Germany in April, Obsidian Control Systems is pleased to announce availability of the NX1™, an ultra-compact yet full-featured lighting controller designed to handle a huge variety of shows using the...
The COB Cannon LP200ST harnesses the power of an efficient 200-Watt COB (Chip On Board) LED light source, which generates a potent and even output with no color shadows. This efficient light engine combines red, green, blue, amber and lime LED chips to allow the...
Haivision Systems Inc. ("Haivision") (TSX: HAI), a leading global provider of mission-critical, real-time video networking and visual collaboration solutions, today announced the launch of Haivision Hub MCR, an easy-to-use cloud solution...
Surrounded by the scenic views of Alamogordo, the 800-seat Christ Community Church was struggling to provide quality audio with their aging and original PA. With the decision made to upgrade their system, the task of finding a modern solution capable of delivering...
ElektraLite's lighting fixtures have long been reliably making tours, studios, installations, and other professional environments a brighter place—and for a fraction of the price that many might expect. Carrying that same mission forward, the company is pleased to...