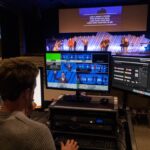 What are the best practices that directors should know when they are using a multi camera set up to capture video for an event? I follow various Facebook groups focused on church and media technology and also sometimes contribute to these. The main reason I follow...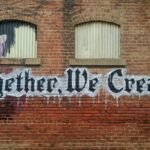 I have been reading a book by John Maxwell entitled How Successful People Think. It's a short and easy read...you should pick up a copy. One of the sections of the book is on Creative Thinking. I have always thought of myself as a creative thinker and so this section...
Do you know a small church that would benefit from attending high-quality education to improve the impact of their worship production and buildings?Apply or help us spread the word!As part of our commitment to education that helps all churches, we at CFX and...
Do you wonder if you're wasting time on your church social media content? You could be if you're creating random posts about various themes and events. There's a better way. It's called branding: Identifying what makes the content your church's, and controlling it so...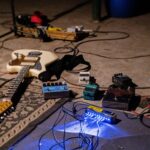 Are you keeping your tech area organized? The most indelible impression that sticks with me about each and every booth that I have been in is the organization—or the lack thereof. I am going to preach about the importance of keeping your sound booth clean...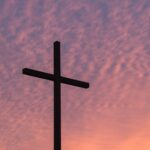 The Easter holiday is a time of celebration, but it is also a time when safety and security concerns need to be at the forefront of church leaders' minds. With the increase in attendance during this period, it's essential to take the necessary steps to ensure the...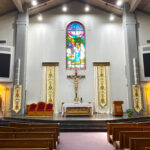 Just outside Houston lies St. Mary Magdalene Catholic church. The church was established in 1912 and would hold Mass in the homes of its parishioners until a sanctuary was built and consecrated in 1915. Now home to a thriving congregation, St. Mary Magdalene conducts...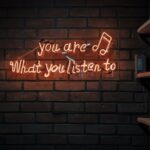 A pastor and good friend of mine often says that "When you say 'yes' to lead, you say 'yes' to learn." Learning happens in a myriad of ways, from mentors and on-the-job experiences to conferences, books, and, yes, even podcasts. With so many growth...
intoPIX, leading expert of innovative video compression solutions, and DELTACAST, leader in live video transport and processing solutions, offer developers support for JPEG XS & SMPTE 2110-22 using DELTACAST IP Virtual Card. The IP Virtual...
The rugged Encore LP32IP LED wash light offers smooth color mixing with a vast palette of options and a high CRI. Suitable for use both indoors and outdoors in any weather, thanks to its IP65-rated casing design, this versatile luminaire can be used as a color wash,...
When you're putting together a sound system for your church, one of the first things you need to look at is a mixer. After all, your entire system revolves around it! It provides your audio inputs and outputs, microphone amplification, routing, and more. So where do...
When lighting designers are looking for a workhorse washlight but also want something novel to add to their designs they often turn to the Proteus Rayzor 760™, Elation's popular LED wash, mid-air and specialty effect light in one. Now available and shipping is the...
Sony Electronics' new high-performance line-array speaker, the SLS-1A, is purpose-built to create new sound field coverage when paired with large format displays. It is ideal for education, corporate, retail and faith applications. The speaker solves common...
Blizzard Lighting has unveiled its newest luminaire for on-the-go shows, the HYPE™ 150 moving head spot. Compact, feature-packed and powerful, this punchy 150-watt mover is lightweight for easy transport and set-up. It's also loaded with features that are...
Vintra is driving the new science of intelligent video analytics by correlating data acquired from its purpose-built multi-class algorithms to deliver higher levels of analysis and understanding of event detection, classification, tracking, and forensics. "Vintra is...