When it comes to professional streaming, "high quality" and "professional" are nearly synonymous. There are several measures you can take to ensure that your video quality is the best it can be. Taking these measures will help you provide your viewers with the best experience and eliminate low-quality streaming for your business. Streaming video online is a great way to engage with your audience, but the last thing you want is technical difficulties getting in the way.
Whether your video is lagging and buffering or your resolution drops, online issues can drastically reduce the quality of your stream. If you're just streaming with a friend this can be annoying, but if you're trying to grow your audience, this can completely push them away. The higher quality your streaming content is, the more you'll impress your viewers with your brand value and professionalism.
Why is your stream such low quality?
If you've noticed that your streams are low in quality, there might be a few factors to blame. You may have issues with one of the factors we mentioned above. By evaluating the steps in your streaming setup and production process, you can identify and plan to resolve the problem.
Your stream may be working poorly as a result of unstable internet, a poor software choice, or a device that isn't up to the task. There may also be other factors that influence your content quality, including lighting and other setup considerations.
What do you need for smooth streaming?
If you want to stream content more smoothly, there are a few things you'll need:
Suitable streaming software
A good camera
A high-quality microphone
Professional Headphones
A reliable device with stable internet connection.
What affects streaming quality?
Streaming quality can be influenced by a range of factors. Knowing what these are and how to address problems as they arise can help you quickly and efficiently enhance the quality of your content.
Some of the most common factors that may affect streaming quality include:
Internet connection
Your internet connection can make or break the quality of your streaming content. While a stable internet connection will allow for clear, consistent streaming, an unstable connection could cause your audio or video to cut in and out – or disappear completely!
Device functionality
Streaming quality can also be impacted by the functionality and the CPU (central processing unit) of your device. An older phone with a poor camera and microphone quality may lead to a low-quality streaming experience. On the other hand, an up-to-date device with great in-built or external technology compatibility, as well as a powerful CPU, could take your stream to the next level.
Streaming software
Finally, the software or platforms you use can influence the quality of your streaming results. Some streaming platforms include great resolution compatibility and adjustable settings that make it easy to broadcast excellent content. Other platforms may lend themselves to more crackly audio and more pixelated video.
Optimize your encoder
When you produce a live stream, you'll probably use a video encoder. A video encoder converts raw video into a format compatible with streaming. By optimizing this, you can enhance stream quality and stability.
A video encoder is used for almost all live streams. A software or hardware encoder is a tool that converts your live video into streaming compatible formats. Encoding your video content is what allows it to transmit to your video streaming platform to stream live or on-demand to your viewers.
Your encoder has a lot to do with the quality of your live stream. What it comes down to is using the optimal settings for the video player on your live streaming website. There is often a sweet spot that is determined by the size of the video you are streaming and what your viewers' internet connection will withstand. The above settings are one way to improve your stream quality.
Enhance your internet connection
Internet connection is another key factor in determining the quality of your streaming content. By improving your connection, you can reduce the risk of slow streaming or dropout.
Before you begin streaming content, use an application like Speed test and ensure that you have an upload speed of at least 13Mbps (for 1080p streaming). Ensure that you have plenty of bandwidth and that you are located in a place where your internet connection is relatively stable.
Use an ethernet cable
Using an ethernet cable instead of WiFi can improve your content quality as well. It helps your connection remain as stable and consistent as possible for the duration of your live stream.
Purchase a reliable ethernet cable, and set this up with your device. Before you begin streaming, test your ethernet connection to ensure that everything is working smoothly. Resolve any issues before you go live so that you can guarantee a great streaming experience.
Close your tabs
If you are using WiFi connection for your stream and find that your internet connection is too slow, you may be able to boost internet speed by closing unwanted tabs and thus reducing pressure on your device.
Before you log in to start streaming content, evaluate all the currently running tabs, windows, and applications that might be slowing down your device. One by one, close these extras and re-check your upload to speed to ensure you're within the optimal zone for stable streaming.
Set video bitrate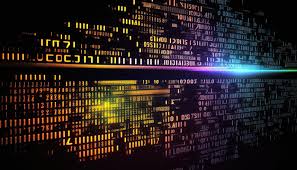 Your video bitrate is another important consideration when you are streaming content live online. Bitrate refers to the amount of audio and video data that appears each second during your video clip. This can influence the speed of your video stream, as well as altering resolution and visual quality.
In most cases, it is best to set your video bitrate to 1080p using the settings built in to your streaming platform. This bitrate allows for a clear, mostly unpixelated image while not drastically increasing file sizes and making it difficult for audiences to access your live stream.
High-Quality Live Streaming Equipment
When you have good equipment on your side, it can make a big difference to the quality of the content you produce. Effective equipment can help you enhance video resolution, and some equipment tools may even include special streaming features.
For streaming, it can be helpful to use a professional camera and microphone, allowing for greater video and audio clarity than is possible using in-built device features. If you are choosing external equipment, make sure that they are device-compatible without the risk for glitches while you stream.
The streaming equipment that you use will make or break the quality of your live stream. Professional broadcasters need professional-grade equipment in order to record high-quality video. You need high-quality video content in order to provide your viewers with quality streams.
Full HD or 4K cameras are the best options for professional broadcasting. Cell phones and consumer-grade cameras may suffice for Twitch and YouTube streamers, but B2B broadcasters should invest in professional live streaming equipment to provide a top-notch user experience. Full HD or 4K cameras provide better stream quality by capturing images at a higher resolution than your cell phone or consumer-grade cameras is capable of doing.
One major reason for this is that if your original recording is of poor quality, there is nothing you can do to improve it. That's why using a good quality camera will provide the best possible image from the moment it is captured. How to get better stream quality starts with capturing the original image in the higher possible resolution. 
Improve your lighting
Lighting may seem like a simple factor, but good lighting can have a huge impact on the look and feel of your video content, making it easier for you to achieve excellent streaming quality.
Light your room well so that your space is clear and bright with no large distorting shadows. Aim to reduce glare in your video content. If possible, working with natural light – often through a window – is frequently the best choice for professional yet authentic results.  
Choosing A Professional Online Video Platform
When planning to stream content live, it's essential that you select the right video production and distribution channels. This will affect your content quality, as well as determining how audiences find you online.
Ask yourself where your audience is most likely to find your content – and when. Try to choose a streaming platform that aligns with your target audience while allowing you to access all the quality settings and streaming features you need to produce incredible content.
Maximize your video streaming setup quality by selecting the right online video platform (OVP). An OVP provides streaming solutions for managing and hosting video content. They usually also provide other tools for monetization, security, and so on.
There are three features to look for that will help you maintain high-quality streams.
CDN (Content Delivery Network)
Resolution: Look for an OVP that allows you to broadcast in full 1080P HD.
Support: Choose an OVP that offers 24/7 customer support so that you don't find yourself in a pinch without anybody to help you troubleshoot your live streaming issues.
If you really want to know how to increase your stream quality, you need to work with a quality OVP that provides you with the tool to deliver powerful content to your viewers.
Choose a Powerful CDN
As we touched upon in the OVP section, the video CDN that your OVP uses makes a world of difference in your viewers' experience.
A CDN (Content Delivery Network), is the system of proxy servers that are used to distribute content. The best video hosting platforms integrate with powerful CDNs. Look for an OVP that uses a reliable, global content delivery network. This will help ensure that no matter where your viewers are located, they will experience great stream quality.
You want to choose a live streaming CDN that has a decent-sized distribution network. More than 100,000 servers are ideal. This will help you bring high-quality streaming to viewers in a wider geographical region. A large CDN network is one way to make your streams smoother for all your viewers around the globe.
Do a full test run
Lastly, there is always room for error when you're working online! To reduce the likelihood of something going wrong with your stream, it can be helpful to conduct a quick test in advance.
Streaming video has a lot of moving parts, so testing before you start your stream is a great idea if you want to improve your streaming quality. Knowing what to look for when testing is half of the battle.
Leaving enough time to resolve any problems that arise, log in to your chosen platform and get set up to stream before your live stream is ready to begin. If you can, you might even conduct a few test runs in the hours or days leading up to your streaming event, ensuring everything is working well. 
Interested in getting other Video Connections articles delivered right to your inbox?
SUBSCRIBE NOW