Editor's Note: Welcome to the first installment of Worship Facility Gear Report, our new monthly feature. Each month, industry veteran Bill Di Paolo will present a different category of products in the realm of audio, video, and lighting, and show you a selection of offerings, discussing the strengths of each product from a user's perspective. Because each church has unique needs, what might work well for one might not work well for another, but this feature will give you the information you need to make an informed decision.
Pan/Tilt/Zoom (PTZ) cameras will help boost the quality of your streaming, web conferencing or video production, and what they offer varies greatly. There are now options from full cinema quality, to 4K broadcast standard, and through streaming to security. This guide will help you choose the best Pan/Tilt/Zoom camera for your needs, at the best possible price.
PTZ cameras come with motorized stands which allow for remote control, or intelligent automatic operation. Their popularity has boomed in recent years, and that's no surprise. Almost any scenario where a webcam can be useful, including Zoom calls with presentations and streaming content on social media, can benefit from a camera that can follow you – especially if you like to use the whole space.
So how do you choose the right PTZ camera for your particular needs? Mounting options are one important thing to consider. Resolution is another. Connectivity is critical, too: you'll want to know what quality video signals you can get out via what sockets, and whether it's possible to attach a microphone for pro quality sound. This is especially important if you're using the PTZ camera to create a live stream over IP.
Below, we've listed PTZ cameras available today, for a range of uses. We've included the facts you'll need to choose between them.
PTZ cameras in 2023
---
1. Panasonic AW-UE50 PTZ
PTZ camera for broadcast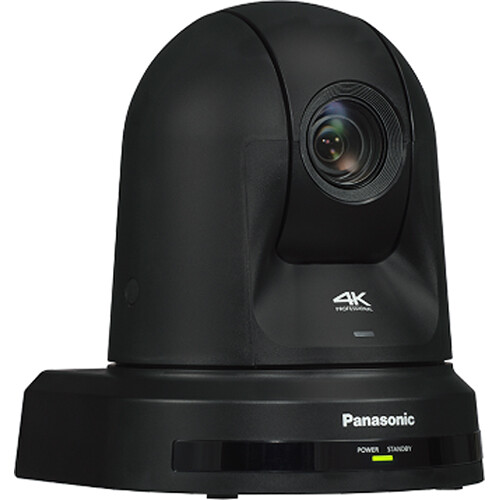 SPECIFICATIONS
Resolution: 4K or 1080P
Zoom/digital: 24x optical, 28x digital in 4K, or 36x in 1080P
Frame rate: 25/30fps at 4K
Field of view: 74.1˚
Size: 92 x 166 x 160mm
Connectivity: USB, HDMI, Ethernet, RS-422, SDI-3G
Weight: 1.88kg
REASONS TO BUY
Built-in web browser control system
Can be used as a webcam
Widest lens on a PTZ camera
REASONS TO AVOID
Most Panasonic software not Mac-friendly
IP Streaming is 1080P maximum
---
2. Sony SRG-300H
PTZ camera for large rooms like theaters or churches
SPECIFICATIONS
Resolution: 1080P
Zoom/optical: 30x
Frame rate: 59.94@ 1080p
Field of view: 65(wide) degrees
Size: 164 x 163 x 157 mm
Connectivity: HDMI, Ethernet, RS232 pass, RS422
Weight: 1400g
REASONS TO BUY
Long throw zoom
Elegant design
Digital (VISCA) and analog remote systems
REASONS TO AVOID
SDI output an optional extra (300SE)
---
3. PTZOptics 12x SDI Gen2 camera
PTZ camera for connectivity and remote control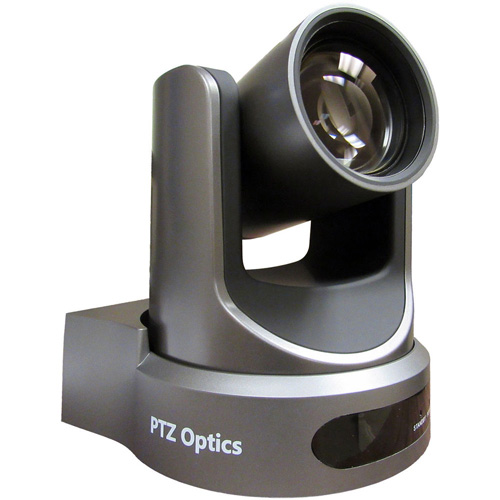 SPECIFICATIONS
Resolution: 1080P
Zoom/optical: 12x
Frame rate: 60fps at 1080p
Field of view: 72.5 (wide) – 6.9 (zoomed) degrees (12x)
Size: 320 x 181 x 110mm
Connectivity: HDMI, Ethernet, SDI, RS232 pass, RS485, USB
Weight: 1.6kg
REASONS TO BUY
Excellent lens quality
Extremely adaptable
Thorough image quality adjustment options
REASONS TO AVOID
Resolution dial a little fiddly
---
4. Obsbot Tiny 4K
The best PTZ camera for value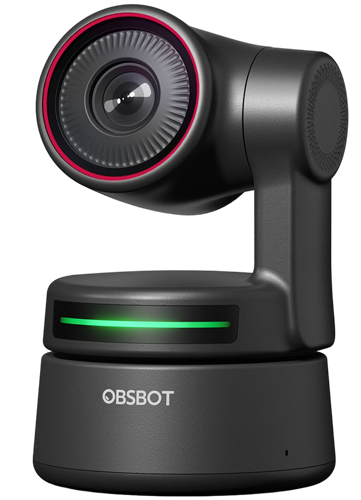 SPECIFICATIONS
Resolution: 4K
Zoom/optical: 2x
Frame rate: 30fps (or 1080P @ 60fps)
Field of view: –
Pan: 290˚
Tilt: 90˚
Size: 89 x 58 x 58mm (height 142mm with mount)
Connectivity: USB
Weight: 146g (175g with mount)
REASONS TO BUY
Magnetic mount included
USB Type-C is MacBook friendly
Power drawn from USB connection
REASONS TO AVOID
Hand gestures are an acquired taste
---
5. Sony BRC-X1000
PTZ camera for sports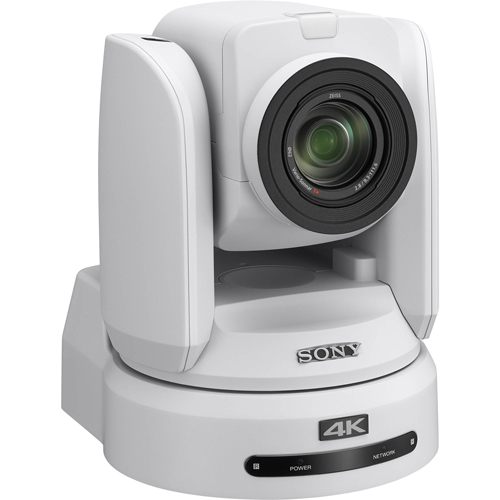 SPECIFICATIONS
Resolution: 4K
Zoom/optical: 12x, digital up to 24x
Frame rate: 59.94@ 1080p / 4k@30fps
Field of view: 64.6 (wide) degrees
Size: 164 x 163 x 157 mm
Connectivity: HDMI, Ethernet, RS232 pass, RS422
Weight: 1400g
REASONS TO BUY
4k video resolution
Large one-inch sensor
REASONS TO AVOID
Less zoom range than some
---
6. Sony FR-7
The first PTZ camera with interchangeable lenses
SPECIFICATIONS
Resolution: 4K or 1080P
Zoom/optical: depends on lens (Sony FE mount)
Frame rate: 120fps 4K
Field of view: depends on lens
Size: 289 x 227 x 233mm
Connectivity: USB, HDMI, Ethernet, RS-422, SDI-3G
Weight: 4.6kg + lens
REASONS TO BUY
Unique potential for Sony E-mount users
12G SDI supports 4K at up to 120fps
TC connector for sync
Dual CFexpress A or SD cards
REASONS TO AVOID
Potential for high expense
Relatively few lenses support powered zoom
---
7. Datavideo PTC-140
PTZ camera for field operations needing telephoto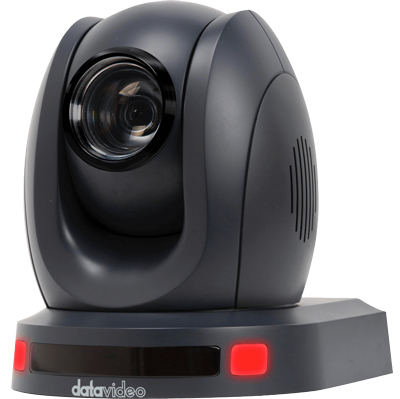 SPECIFICATIONS
Resolution: 1080P
Zoom: 20x (+10x digital)
Frame rate: 60fps at 1080p
Field of view: 55.8˚(wide)-3.2˚(zoomed) degrees
Size: 320 x 181 x 110mm
Connectivity: Ethernet, SDI, HDMI
Weight: 1600g
REASONS TO BUY
Dual streaming option
Good in low light
Good feature set for the budget
REASONS TO AVOID
---
8. Canon CR-N300
PTZ camera for cinematic quality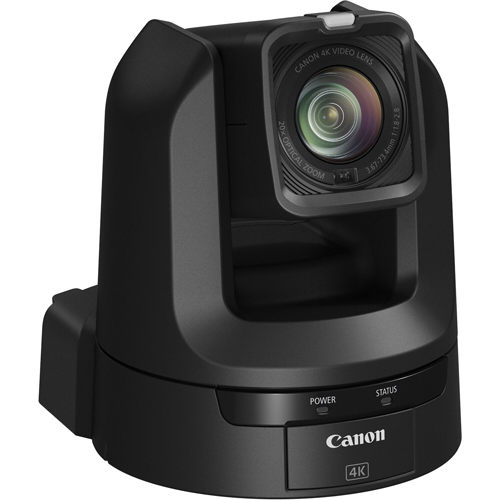 SPECIFICATIONS
Resolution: 4K
Zoom: 20x
Frame rate: 60fps @ 1080p / 30fps @ 4K
Field of view: 3.6 to 65.6 (wide) degrees
Size: 154 x 178 x 164mm
Connectivity: HDMI, BNC, Ethernet, RS232 pass, RS422, Canon XC, NDI
Weight: 2400g
REASONS TO BUY
Hybrid AF
PoE LAN
Smaller format for easier install
4K UHD recording
REASONS TO AVOID
Canon RCI controller is Canon-only
3G SDI not suited to 4K broadcast
---
9. Logitech PTZ Pro 2
PTZ camera for videoconferencing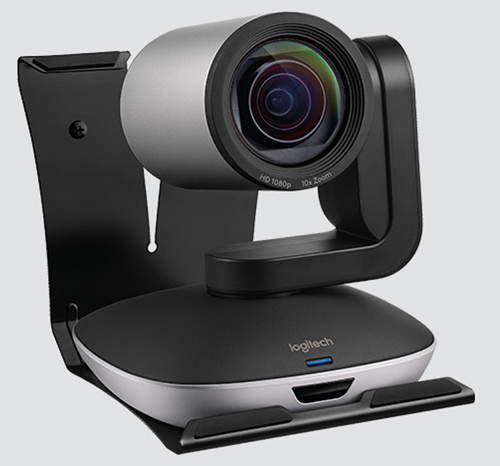 SPECIFICATIONS
Resolution: 1080p
Zoom/lens: 10x
Frame rate: 30fps at 1080p
Field of view: 90 degrees
Size: 130 x 131 x 146 mm
Connectivity: USB
Weight: 580g
REASONS TO BUY
Accessible price
USB convenience
REASONS TO AVOID
Autofocus can be distracting
Remote of dubious quality
---
10. MEVO Start
PTZ camera for livestreaming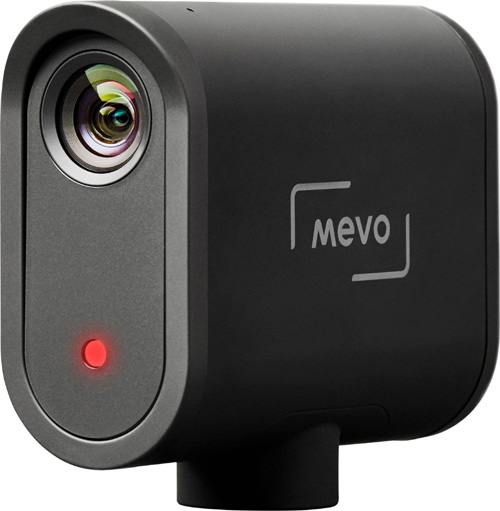 SPECIFICATIONS
Resolution: 1080p
Zoom/digital: –
Frame rate: 30fps at 1080p
Field of view: 84 degrees
Size: 34 x 75 x 87mm
Connectivity: Wi-Fi (NDI), USB-C, 3.5mm mic
Weight: 232g
REASONS TO BUY
Brilliantly realized software
Compact and easy to carry
Option for software to grow with your audience
REASONS TO AVOID
You need Mevo Plus for 4K
Paid subscription for some features
---
11. Obsbot Me
AI powered phone mount for vloggers and phone streaming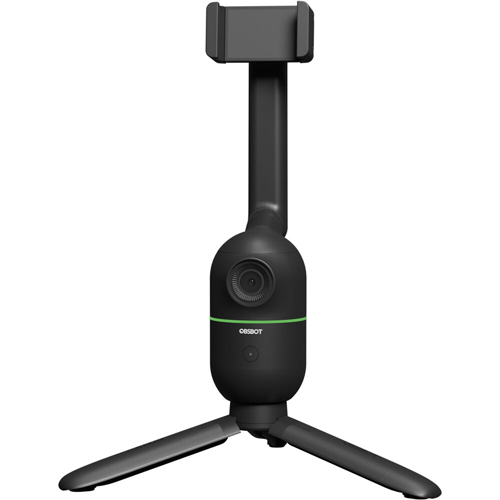 SPECIFICATIONS
Resolution: dependent on phone's camera
Zoom/digital: dependent on phone's camera
Frame rate: dependent on phone's camera
Field of view: dependent on phone's camera
Size: 320 x 181 x 110 mm
Connectivity: Wi-Fi (NDI), USB-C, 3.5mm mic
Weight: 200g
REASONS TO BUY
Use your phone camera's quality
No app required
Ideal for vlogger's B-roll
REASONS TO AVOID
Resolution dial a little fiddly
No tilt function
---
12. AVER VC520 Pro 2
Another great choice for videoconferencing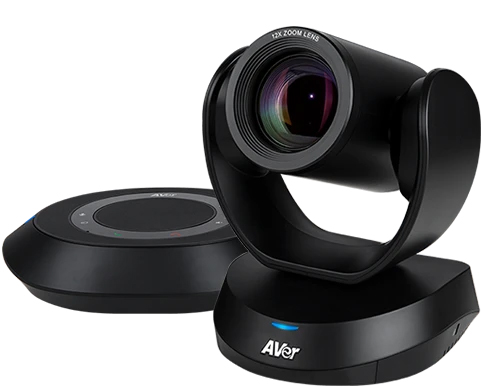 SPECIFICATIONS
Resolution: 1080p
Zoom/digital: 12x (18x inc digital)
Frame rate: 60fps @ 1080P
Field of view: 85 degrees
Size: 143x153x182mm
Connectivity: USB 3.1
Weight: 1450g
REASONS TO BUY
Full duplex speakerphone
Bluetooth for easier setup
Simple USB compatibility
REASONS TO AVOID
Potential feature confusion
---
13. Vikviz HikVision
PTZ camera for outdoor security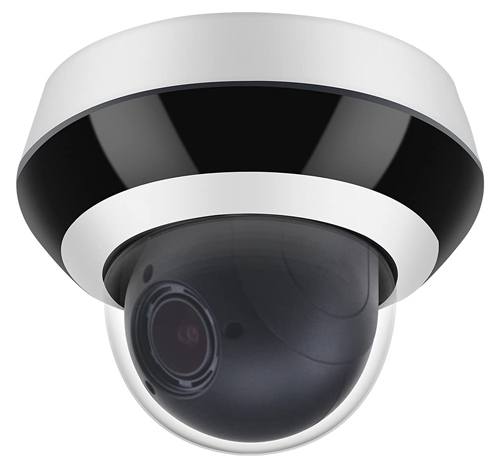 SPECIFICATIONS
Resolution: 4K
Zoom/optical: 18x (30x digital)
Frame rate: 30fps
Field of view: 4.7-84.6mm
Pan: 355˚
Tilt: 90˚
Size: 236 x 135 x 135mm
Connectivity: Ethernet/PoE
Weight: 1330g
REASONS TO BUY
Sturdy metal and plastic construction
Quicker to focus than some, with less hunting
SADP, Danale, Blue Iris & iSpy client compatibility
REASONS TO AVOID