We reached out to architects, builders, and designers and asked them to share some resilient and enduring trends that promise to influence the future of church design. Hopefully, the information here will help you shape your evolving worship as well.
STEPHEN PICKARD, AIA, NCARB, Principal
GFF ARCHITECTS
1) RETHINKING PARKING LOTS
The model of the church as an island surrounded on all sides by sprawling parking lots offers convenience, but it also disconnects the church from the neighborhood and the community. Churches are being more creative with parking, often partnering up with neighboring businesses where parking can be shared with church attendees on weekends.
2) TANGIBLE BRIDGES
More and more church activities are starting to migrate outdoors. As a result, there's an emphasis on designing gathering spaces outside that offer a shared realm between the church and the community–bringing the two together. Freeing up land adjacent to the church, typically occupied by parking, helps provide a physical bridge of connection to surrounding neighborhoods.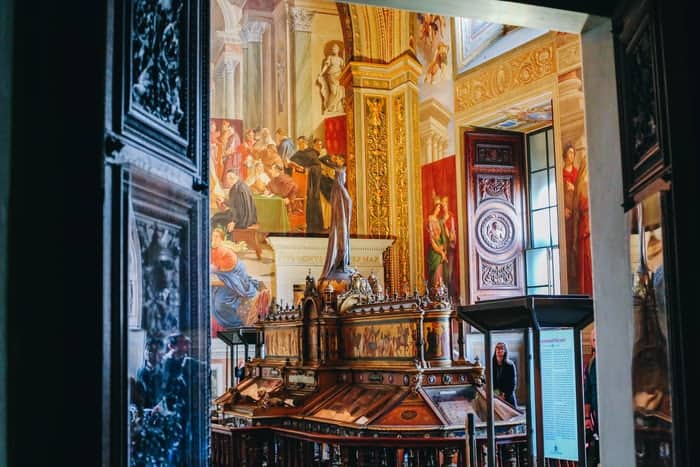 KERRY JONES, Director of Client Relations
GOFF COMPANIES
3) MORE INTIMATE WORSHIP ROOMS
Seating sizes are getting smaller. While there are still larger worship spaces being built, we are seeing fewer rooms in the 3000+ seat range, with churches opting for smaller spaces. Many of these ministries are also going multi-campus to accommodate growth. We expect the smaller, multi-site venue to continue to be a trend for churches. Balanced facilities around a 500-seat worship room are likely to be the norm.
NICOLE THOMPSON, ALA, President
STATION 19 ARCHITECTS, INC.
4) CREATIVITY IN CONNECTION
The trend continues for welcoming, hospitable first impressions in the lobbies we design. Whether they are brand new or small remodels, churches want lobby spaces that are inviting, comfortable, gracious and feel like home. Church leaders are looking to break down the barriers of traditional church spaces for new and returning guests to know they are welcome and that they matter. The spaces are clean and free of clutter with clearly communicated wayfinding and durable materials in a variety of textures. They feature generous seating options, where people can sit, pray, and meet to grab a cup of coffee – places to connect.
5) COMMUNITY COLLABORATION
Church leaders are collaborating with multiple entities as Community Partnerships positioned for Community Transformation – and are being more intentional about their community presence. Many are sharing/renting space to entities/ministries that have a unique mission to meet needs in their neighborhoods and communities. We are partnering with these clients to creatively share / secure / zone their building for multiple tenants and functions, while clearly identifying their individual missions. Churches are designing safe spaces that are available to the community – creating a blank canvas that anyone can utilize effectively. We are also seeing more income-based ministries such as childcare and preschools that are either a part of the ministry or rent from the church, as well as kitchen facilities that are available for meals on wheels or weekly community outreach meals. The facilities are being designed for 24/7 use by a variety of users.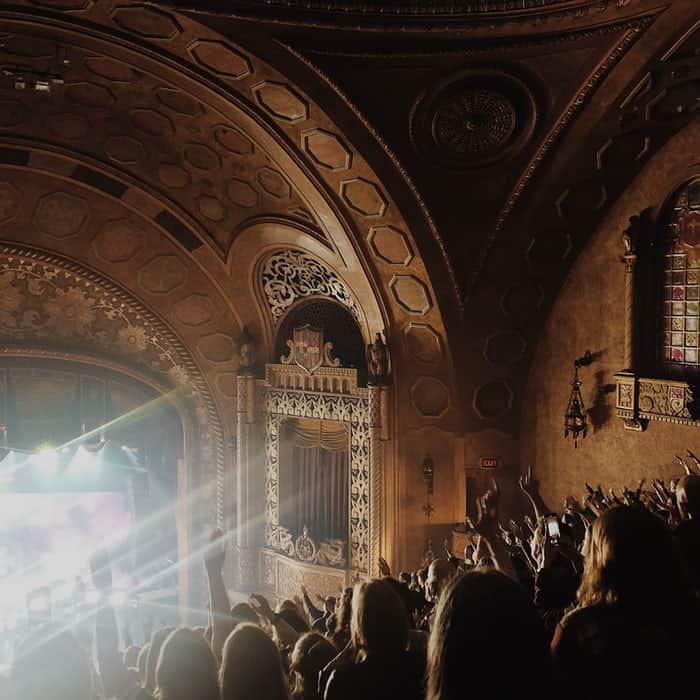 LISA MASTELLER, President
SASSAFRAS STUDIOS
6) ANTIMICROBIAL FINISHES & DISINFECTANTS
Public safety became the imminent concern in light of COVID 19. Some surfaces that help to cut down on the spread of microbials include: ChileWhich, Corian Solid Surfaces, PaperStone, Copper- Alloy, Epoxy and Petrified wood. From walls, counter surfaces and flooring, these materials have a natural antimicrobial property that lessen the growth of mold, mildew and bacteria. In addition, companies like, The Fabric Shield has been able to address surface protection for both soft and hard materials by providing a layer of product that is remarkably safe and long lasting. It helps to keep materials new while giving a disinfectant component.
7) BIOPHILIC DESIGN
This growing trend is about bringing the outside in. Using plants in creative ways is fast becoming a more accessible design component. Not only do plants lift the mood but they also help support cleaner air. There are a variety of ways to infuse a room with plant life. From large scale wall installs, to peppering plants throughout a space, the options are limitless. Introducing a living wall is undeniably pleasing to all ages and backgrounds.
DAVE MILAM, Vice President of Strategic Design
VISIONEERING STUDIOS
8) WALLPAPER REVIVAL
Yes, you read that right. Wallpaper is making a comeback. I'm sure you imagine that hideous wallpaper in grandma's house next to that dated 1970's paneling. Or perhaps you still have PTSD from late-night wallpaper extraction sessions when you vowed never to use wallpaper again. Get that horrible thought out of your mind.
With the development of large graphic printers, custom vinyl wall graphics are becoming a norm in the church world. Sometimes these graphics can even be rotated out regularly to keep the space fresh. In the coming year, you'll also begin to see textured wallpaper and 3D wall surfaces.
9) COLLABORATIVE OFFICE DESIGN
These days, you can often gauge the church's leadership culture by the vibe of the office. In most cases, the workspace preferences of the Boomer generation are incongruent with the natural habitat of the millennial leader. Millennials tend to crave collaborative environments. As long as they have a comfy couch, fast Wi-Fi, and a cup of coffee, they are set. No cubicle or corner office needed. As a result, you'll see an avalanche of open office designs with generous collaborative space and a few private nooks to bunker down for work.
10) OUTWARD FOCUSED DESIGN
Have you noticed that large, traditional, enclosed malls are struggling to remain viable these days? Times have changed for malls in America. With the fading viability of large department stores, malls are attempting to anchor to the community's cultural centers, civic buildings, municipal parks, and restaurant clusters. Modern retail now has an outward, community-facing presence. And even in the most dreadful weather conditions, these modern outdoor malls continue to rise in popularity. Like the modern mall, the church isn't just indoors and inwardly facing anymore. In the coming years, you'll begin to see churches become more outwardly focused by creating community amenities on undeveloped acreage. Churches will begin purposefully "anchoring to the community" by building parks, playgrounds, splash pads, and inviting outdoor environments for children and their parents.