By Matt Murphy
Many disturbing events have occurred in our society in the past few years: Terror attacks, acts of violence in our schools and churches, COVID, cybersecurity hacks, material and labor shortages, etc. Through all of it, the Security industry has adapted to find solutions to help. Systems can gather data, provide facial recognition, take temperatures, control audio, and more. Here are some of the security technology options that are available for churches to use:
Cameras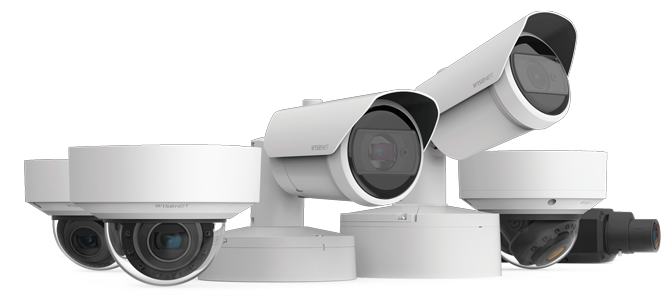 There are many different cameras and camera models available in the market, designed for different types of spaces.
Exterior cameras can cover a large distance like a parking lot, field or outdoor recreation area.
Bullet cameras provide quality image during high light and dark light situations such as sunset, sunrise and in the middle of the night. These are great for outdoor common areas and playgrounds.
Fixed dome cameras are the most-used camera and are very discreet. They can be used in an interior or exterior location and are great for just about any space in your church.
Finally, there are also PTZ cameras (pan, tilt, and zoom). These are great when used outside to follow an individual or gather more details from an incident that occurred. They are a great tool to have and a great option to not lose sight of what you are watching.
Access Control
Access Control is another great tool that is available in the market. Access control is the ability to secure a building in case of an emergency, to allow only certain personnel to have access to parts of the building, or to keep people out of a restricted area. For use in a church setting—the kids' area would be a great example to protect the little ones. Access control would also be a great option for parts of the church that are not common areas.
Additional Technology Options
You may want to add network audio throughout your building. Adding speakers gives you the ability to communicate to all people in the case of an emergency. It also has features where you can play music, make announcements, and so on.
Glass break detectors are able to distinguish the sound of glass breaking and will sound off an alarm and call the property owner and police.
Lighting is another option that is often overlooked. Many times, adding lighting to an area can really benefit areas of concern.
Fire protection and alarms of many varieties and price options are available and are a necessity to any building. 

VMS (video management service) is a tool that is very important with surveillance cameras. It is the system that allows you to view, record or watch your entire system. You can have access to as little or as much coverage as you would like and have the capability to manage the system by your own staff. With a small amount of training, you can fully understand how the VMS works.
Benefits of Finding the Right Technology for Your System
Technology has changed how to look at security. It gives you the opportunity to create layers of security for your building. Technology has given people the ability to monitor their property from their smartphones. Furthermore, it allows law enforcement agencies to partner with companies and churches to assist with their activities and communicate well with them. 
The expectations of customers have increased because they are able to monitor and see what they are getting before even installing the system. The cloud feature allows people to store more footage at a fraction of the price.
This is a rapidly evolving industry. New technology is always adapting and changing ,which helps to create solutions for most issues that arise. Make sure your systems are up-to-date and work well for your church's needs.