Join Barco on February 2nd for a webinar on image processing and stand-out displays.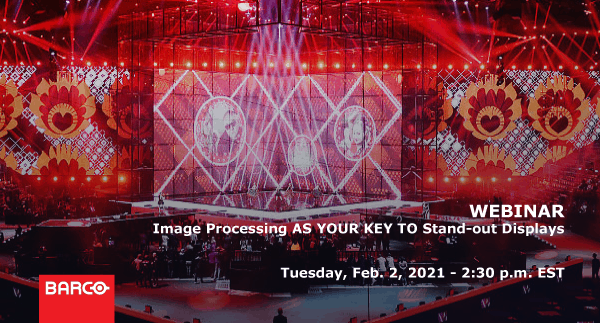 The brain behind the beauty, Image Processing, has for long been the diligent differentiator between great and legendary. That's why Barco has staked its reputation on exceptional image processing technology for all its visualization solutions, including video walls and projectors. Whether it's a local event, corporate summit or concert tour, audiences expect to be impressed. Barco provides a complete range of IP solutions to meet that expectation.
Come learn with us as we discuss:
1. The image processing differentiator
2. Barco's image processing solutions
3. Ways to create that difference for your customer
Learn more about image processing on February 2nd!
Presented by Erik Iversen, Product Manager, Image Processing