It's hard not to have heard of the Newsboys, The Newsboys are a Christian rock band founded in 1985 in Queensland, Australia, by Peter Furler and George Perdikis. Now based in Nashville, Tennessee, the band has released 17 studio albums, six of which have been certified gold. As of 2023, the band consists of lead vocalist Michael Tait (formerly of DC Talk), drummer and percussionist Duncan Phillips, keyboardist Jeff Frankenstein, electric guitarist Jody Davis, and bassist Adam Agee. Fans know that besides the band performing an amazing show each night, they have an amazing stage production as well. The stage production is built each day of the tour by the five touring technicians and twelve local crew stagehands.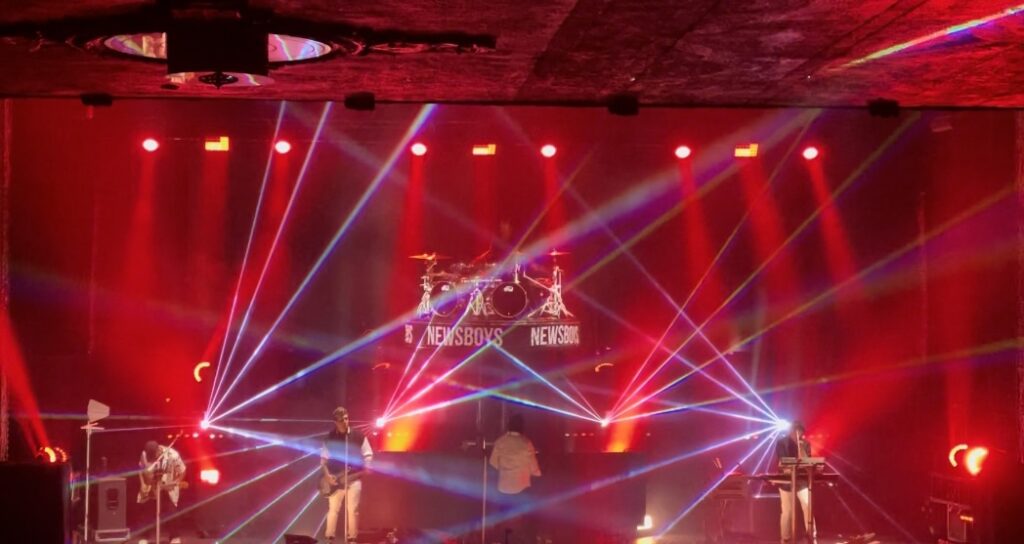 A promotor friend of mine Dan Falinski, reached out to me to handle the local crew, rigging, and electric for the road show coming to the Capitol Theatre in Rome, NY. Obviously, I said yes. In case you didn't know, in addition to writing for Worship Facility, I also own my own production company, so this would be a great opportunity to cover the event from the production point of view.
Planning stage
I started a few weeks earlier working with Chris Spears, the Production Manager. We went over all of the details of the theatre, load crew, power requirements, and rigging points with weight loads, just to name a few things that are advanced in this time of conversation. One of the major things was that the band carries a four thousand pound hydraulic lift drum kit that raises up over the band, tilts completely forward then spins. Crew size to move this from the tractor trailer into the theatre was 12 professional stagehands. Load in for this show with both the local & touring crew is roughly 4 hours and load out is roughly 2 hours.
The touring crew and the local stagehands work long hours getting the stage ready for the concerts. They load equipment in and out of the venue and trucks, and climb up high into rigging, so they need to be physically fit, have good stamina, and not be afraid of heights. They need to work well under pressure and in teams, and require a great level of technical expertise regarding the equipment and systems in use. The Sound and Lighting Engineers need to ensure all equipment is working properly and is ready to go for sound and then it's showtime!
Flexibility
This tour has to be able to fit in arenas, theaters, convention centers, mega churches and smaller churches, so advancing each venue is extremely important for the crew. If anything needs to be altered or eliminated due to venue size or restrictions, the crew makes sure that the show delivers the same technical impact night after night.
Some of the gear the tour is carrying: L-Acoustics Line Array and Subs, Waves eMotion LV1 Sound Console, GrandMA Lighting Console, ROBE Pointe Units, Clay Paky B-Eye Units, Chauvet R2 & R3 Units and a large video wall with additional single frame units on stage.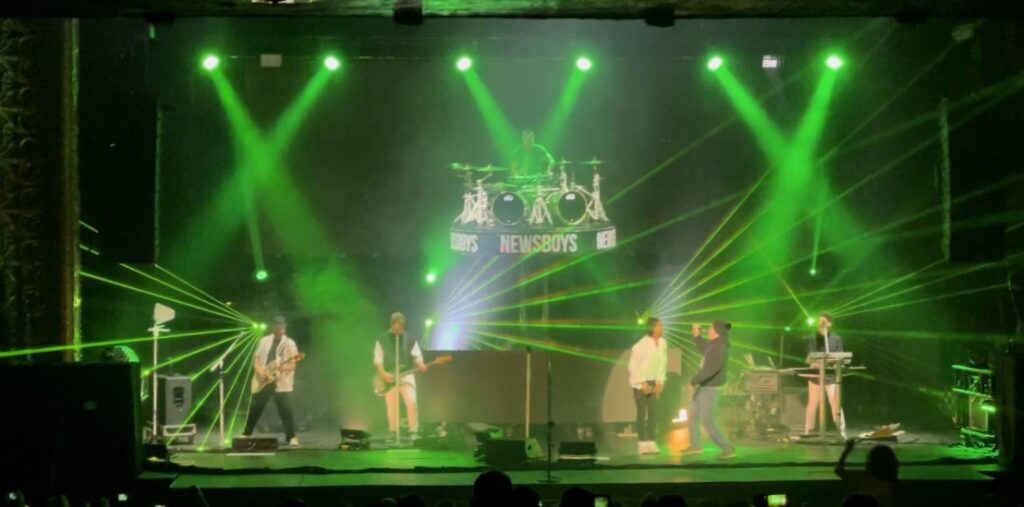 The full Touring Crew consisted of Christopher Spears (Production Manager/Lighting Designer), Johnny O.(Front of House Sound Engineer), Drew Price (Stage Manager), Bam Moore (Monitors) and Jon Terwilliger (Backline), all of whom did their jobs perfectly and smoothly making the day run right on time. The theatre was at max capacity with 1600 in attendance.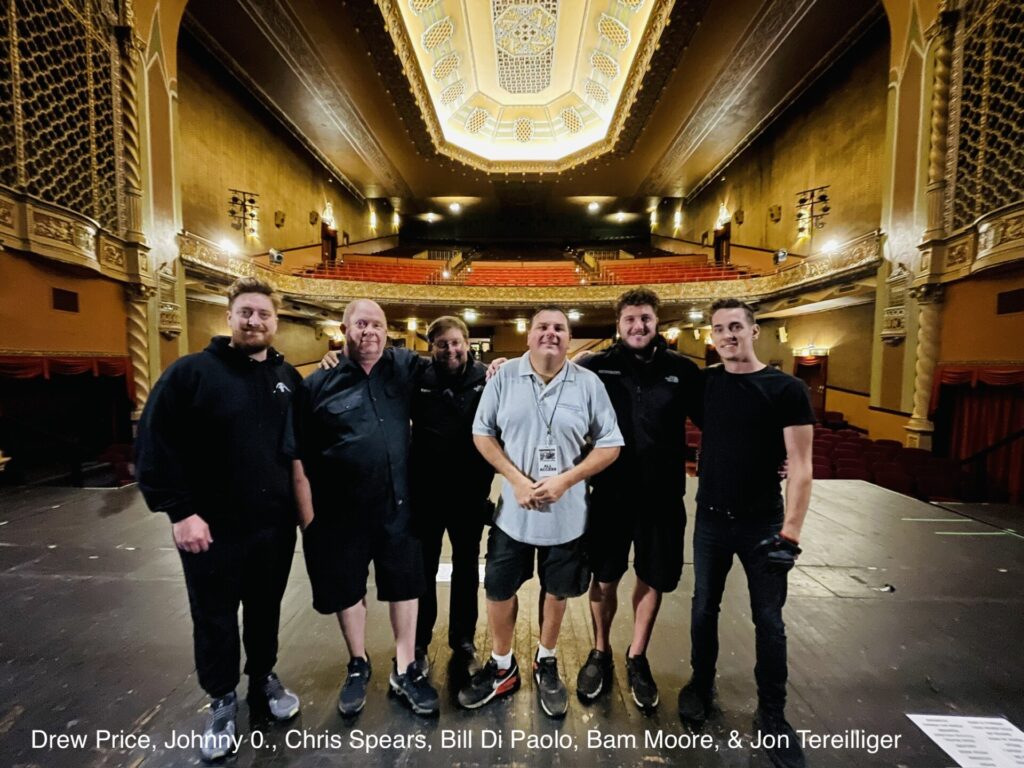 Christopher Spears took a few minutes to go over his design, watch the video below.
The crew works together like a well-oiled machine to get everything ready to transport, put away and ready for the next use. When the day is done, it could be very late, and everyone high-fives each other as congratulations on another production finished. It's a great feeling of satisfaction in that moment when all the work is finished. It is time to go get some rest to be ready for another day. Please check out the Newsboys Tour and say Hi to the crew, let them know you learned all about the tour right here from Worship Facility.