Church properties often have a variety of facilities to manage, from public meeting spaces, to libraries, community resource hubs, washrooms, as well as the HVAC systems heating and cooling them. The more people use these assets, the more value they provide to your congregation and community. Managing these resources isn't easy, but the church facility management software can help.  
This gear report will look at some great platforms churches can use to accomplish basic facility management. Our list contains two types of tools. The first is software designed specifically for church management. These tend to have features built with places of worship in mind. Then there are tools designed for business or NGO properties in general. These often have similar features and can be just as good as church-specific software.
Both types of software have their pros and cons, with an outline how every item on this list can help with church facility management.
1. One Church
One Church is an all-inclusive church platform with powerful facilities management features that make organizing your church's space easy.Central to this is the powerful booking platform. Use the tool to schedule your rooms and resources. Those in charge can quickly see if the facilities they need are available and then make a request. Simplify the booking process by adding facility managers to each listing who can approve bookings. One Church is a cloud-based app and is available on all your devices. You can manage your church's facilities at home, while at your place of worship, or on the go via your smartphone. It also has a user-friendly interface you'll have no problem getting to grips with.
SPECIFICATIONS
REASONS TO BUY
User-friendly interface
Best for booking rooms
Super intuitive, easy to understand
Consistent and intuitive user interface
Customer support is responsive, timely and adaptive
REASONS TO AVOID
No mobile app for admin users of this app.
App manager is a little harder to figure out,
---
2. Church Social
Church Social is management software designed to help your congregation stay connected. It can help schedule regular facility maintenance, book spaces for events, and provide bulletins about the goings-on around the building. Members can contribute to the calendar to ensure community events are visible. A cool feature is the ability to set up recurring events. This ensures that groups that meet regularly don't have to reserve their space before every meeting. You can view the calendar within the app, and it's also easy to display it on your church website using the Church Social WordPress plugin or by connecting to the tool's API.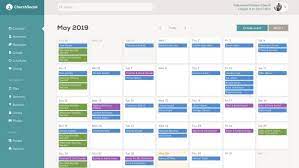 SPECIFICATIONS
REASONS TO BUY
REASONS TO AVOID
If you are not a administrator for the software within your organization, it's hard to get information on past members.
3. Church Member Link
Church Member Link is a web-based church bulletin board with features such as attendance, calendars, and outreach tracking. It also has a facilities management tool. This allows you to set up profiles for each of your facilities and other resources and then schedule each one. The tool summarizes who is scheduled to use assets at different times. A feature that stands out is that you can set up conditions that must be met for each resource. This means people know exactly what is expected of them when they rent spaces or equipment.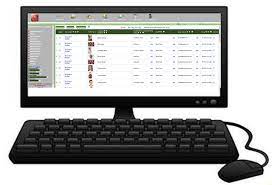 SPECIFICATIONS
Online iOS & Android
Software Downloadable
REASONS TO BUY
Best church bulletin board
Amazing Customer Support
Straight forward and fairly easy to use
REASONS TO AVOID
---
4. Church Office Online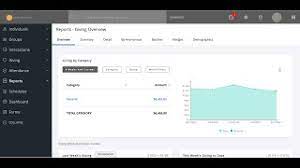 Church Office Online is a complete church management solution with custom registration form building for event management, equipment rentals, or facility maintenance. The calendar is where you manage your church's rooms and equipment. Just create an entry for each facility and provide essential information so people know how to use the asset correctly. All bookings show up on the calendar for a complete overview of who is using what and when. The calendar also integrates with your website, so events and reservations made on your website are automatically added to your calendar. This saves you from having to enter details manually. You can access all these features via desktop or on the go via the mobile app.
SPECIFICATIONS
REASONS TO BUY
Best for custom form building
Ability to print name tags and track weekly attendance with this software
Great functionality
Tech support is very responsive and helpful
REASONS TO AVOID
Problems registering offerings, it's a bit confusing.
Lost functionality for a bigger church
Very hard to figure out how to make changes to forms.
The software is easy to use. And the tech support is very responsive and helpful.
---
5. Blackbaud Church Management
Blackbaud Church Management is the church solution from team management software Blackbaud, which specializes in fundraising and grant management tools for social causes. You get all the company's software and team management expertise, plus features built explicitly for churches like fundraising and congregation communication. It's easy to add all your spaces to the software. You can add further information to each listing and then price them effectively. All bookings and events are synced with your church's calendar, so you get a quick overview of when your church's facilities are being used.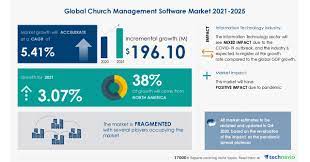 SPECIFICATIONS
REASONS TO BUY
REASONS TO AVOID
Customer service
New development
---
6. eFacility
eFacility is enterprise CMMS software. It has powerful features that go well beyond those offered by church-specific solutions. These give you granular control over all your facilities. The asset and inventory management toolkit tracks asset usage, helping you avoid unexpected and costly breakdowns. Use the tool to set preventive maintenance schedules, create templates for everyday maintenance tasks, and schedule inspections for each of your church's assets. When the time comes for repairs, the software has robust work order management features to help. You also get powerful space management features. This lets you track, manage, and book space in your church. You can see a real-time overview, so you always know what is going on in your buildings. The floorplan feature even lets you rent specific seats within a room.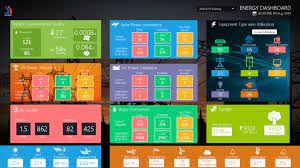 SPECIFICATIONS
REASONS TO BUY
Best for large churches
Ease of use, product functionality & features, customization capabilities and ability to integrate with 3rd party tools
Professional team and fully committed to completing the project
REASONS TO AVOID
Need to improve on pre-sales process, look and feel of the GUI
UI screen can be improved further. Color schema.
---
7. PerfectMind
PerfectMind is membership management for community-based businesses. It's not explicitly designed for churches, but many of its features are great for this use case. The software's facility management software can handle multiple types of booking, including recurring contracts. You can sell add-ons within the booking process, which is a good way to generate extra revenue while providing the people who book your room with more flexibility. Another feature I like is the automated lighting software. This lets you set which times you'd like to turn lights on and adjust your prices accordingly. Other features include maintenance management, waivers, contracts, and plenty of automation to simplify your workflow and save time.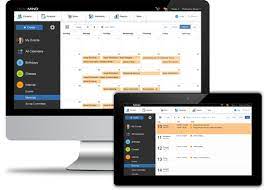 SPECIFICATIONS
REASONS TO BUY
REASONS TO AVOID
---
8. Hello Club
Hello Club is a tool built for managing clubs. It has many features that help pastors with facility stewardship. Like the other tools on this list, it helps you manage bookings and events. It's easy for your congregation to rent facilities when they need them. All the bookings sync to your calendar, which gives you an in-depth overview of facilities usage. A feature that caught my eye is the lights and doors management tool. This lets you set up automated lights and door rules for different facilities and bookings. The tool also has plenty of integrations. For example, you can use Stripe to collect payments via credit card and manage your church bookkeeping with Xerox.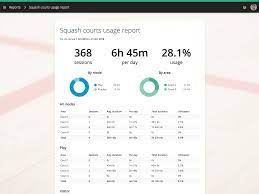 SPECIFICATIONS
REASONS TO BUY
Best for integrations
Great membership software
Great customer service
Reason To Avoid
9. Mazevo
Mazevo is software designed specifically for churches that want an event management system to help with facility resource allocation. The software has powerful booking features. It automatically avoids schedule conflicts by only showing rooms available for dates the scheduler has chosen. When listing space you can add detailed information about each room, including its type and how many people it is suitable for. All events are synced to the tool's calendar. You can view this in multiple ways to get an overview of events on both a daily and monthly level. The tool has an app for easy phone access, and the UI on both mobile and desktop is easy to use.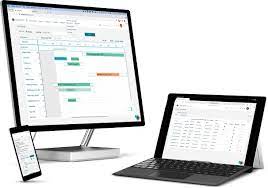 SPECIFICATIONS
REASONS TO BUY
Best for church event management
Booking requests are pretty quick and simple to complete
REASONS TO AVOID
10. ChurchStaq by Pushpay
ChurchStaq by Pushpay is a tool that lets you create optimized journeys for your congregation designed to boost engagement. Each member of your church creates a profile that includes crucial contact information, event details, and contributions. Part of the engagement strategy is encouraging your congregation to join events. The software makes it easy for group leaders to rent space to hold meetings. They can then add members and communicate with other people in the group. The tool has an easy-to-use app that all congregation members can download to stay connected. It's an easy way to connect with individuals and ensure that everyone stays engaged. 
SPECIFICATIONS
REASONS TO BUY
Best for engagement metrics
Very easy to implement
REASONS TO AVOID
Some features don't fully work